NORTHLAND: FAR NORTH
Rarawa Beach

end of Rarawa Beach Road, Ngataki, Far North, Northland
rvexplorer id: 17746
Beach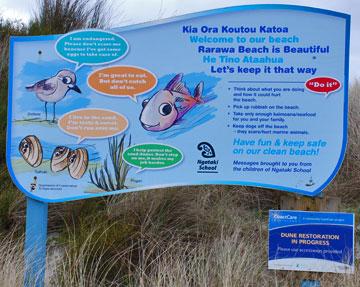 Sign at Rarawa Beach entrance
After overnighting at the DOC Campsite at Paxton Point, we wanted to have a look at the beach before heading south to Herderson Bay.
We were greeted at the entrance by a large colourful sign supplied by the children at Ngataki School - a nice way to present DOC's conservation message.
The fishing is good along the beach, and you can dig for Tuatuas, or just go for a walk - the beach is just over a kilometre long.
The parking area is small, and we only had room to park because there was no one else there. Overnight parking is not allowed.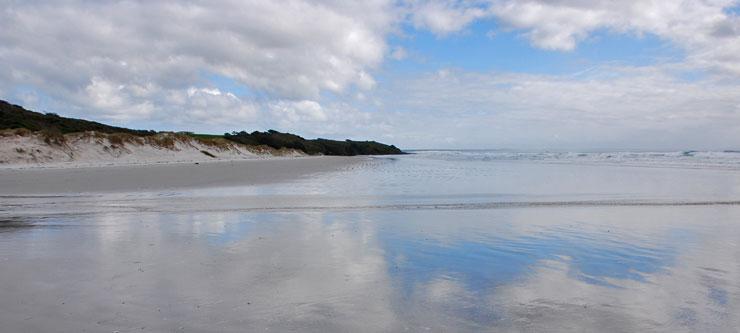 Rarawa Beach
POST A COMMENT: