NORTHLAND: FAR NORTH
Spirits Bay

End of Spirits Bay Rd, Waitiki Landing, Far North, Northland
rvexplorer id: 17512
Beach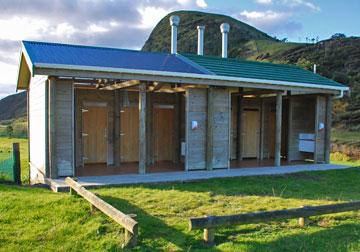 Campsite toilets and showers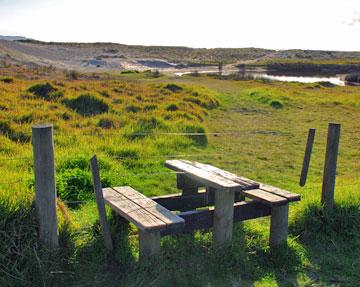 Style for accessing the walkway to the beach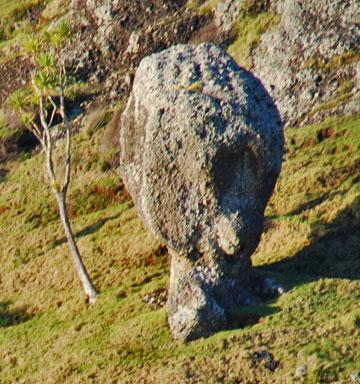 Interesting rock formation - like a person's head overlooking the walkway
Spirits Bay is probably the most well known of the Far North bays, and is dramatically beautiful. The DOC campsite is set back some distance from the beach.
DOC have now adopted the Maori name, Kapowairua for their campsite, which has room for 45 tent sites, including motorhomes and caravans.
There are long drop toilets and cold showers provided, but no rubbish bins. Rubbish bags are collected during the busy summer season, but otherwise you will need to take your rubbish with you.
The campsite is about a 5 minute walk from the beach, but is otherwise a great location for swmming and fishing. The walk to the beach goes past a small fresh water lake, and there is a much larger lake to explore at the other end of the bay.
Access to Spirits Bay is down 16 km of winding metal road. It is not as accessible as Tapotupotu Bay, and is more exposed to the wind.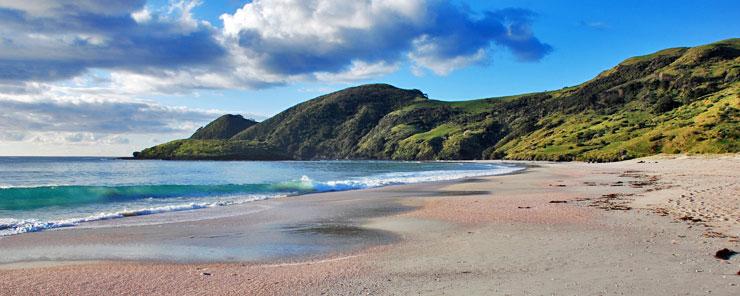 Spirits Bay - Kapowairua
POST A COMMENT: