NORTHLAND: FAR NORTH
Wagner Holiday Park

214 Houhora Heads Rd, Pukenui, Far North, Northland
Phone: 09 409-8511
rvexplorer id: 17508
Lat-Long: -34.82418, 173.14738
Beach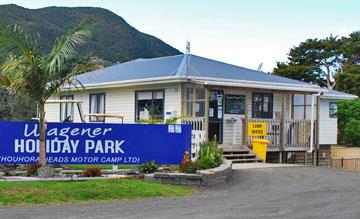 The campsite reception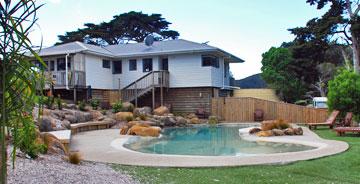 The swimming pool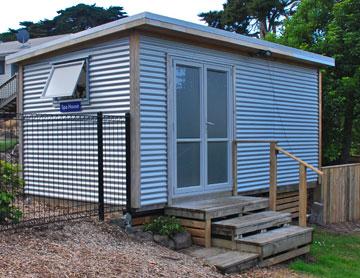 Enclosed spa pool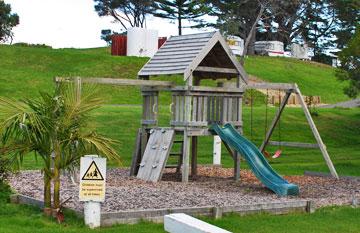 Children's play area
The Wagner Holiday Park is one of the Houhora institutions. It's not an upmarket resort, but offers a real NZ family beachside camping experience, whether for fishing, letting the kids run around, or just chilling out.
Located at the mouth of the Houhora harbour, with direct beach access and a boat ramp, it is an ideal location for anyone who loves fishing. The Houhora harbour is justly famous for its fishing and attracts keen fishermen from all around the country.
A variety of shellfish are also abundant, and you can gather cockles, pipi and kokotua at low tide directly in front of the camp. Tuatua beds are a 10 minute walk from the camp, and mussels and oysters can be had if you have a boat.
Mt Camel is on the other side of the harbour entrance, and you can hire a kayak to paddle across and then follow the road to the top. We haven't done that yet, but the views from the top are apparently 'quite spectacular'. Also, the beaches on the other side of Mt Camel are well worth visiting.
You can also hire bikes from the campsite, which you can use to bike down the beach, or across to the 90 mile beach on the west coast.
Diving for scallops and crayfish is also a popular activity for those with a boat. Charter tours are also available in the area, as is horse trekking.
For the less advernturous, or maybe for after an active day out, there is also a spa where you can have a good soak.
We weren't able to stay on this occassion, and just contented ourselves with taking some pictures for this article. We'd be very happy to stay the next time we come up, as I'm quite keen to explore Mt Camel.
We were there at the beginning of Spring, and there weren't many campers. It does get very busy over the summer holiday period, so you should plan to book ahead of time if you're planning to stay.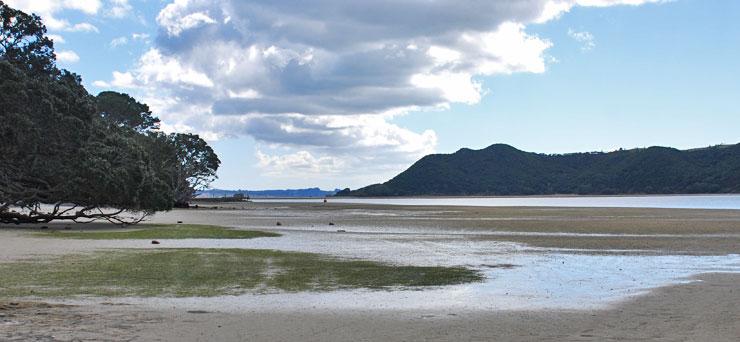 Houhora harbour entrance accessed from the camp grounds
POST A COMMENT: