NORTHLAND: FAR NORTH
Mangamuka Gorge - Summit Carpark

State Highway 1, Mangamuka, Northland
rvexplorer id: 17739
Lat-Long: -35.18976, 173.45575
Forest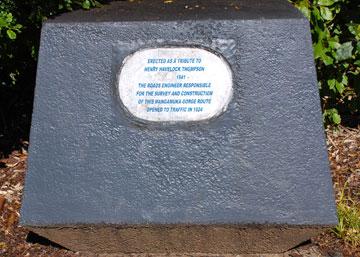 Memorial to Henry Havelock Thompson
The public carpark at the summit of Mangamuka Gorge provide somewhere to take a break from the long drive up.
For motor caravanners, this might be for a coffee or lunch break. There isn't a lot to see, except to know that you've got to the top, and it'll be easier going down.
There is a memorial to Henry Havelock Thompson, the engineer responsible for the survey and construction of road through the george, which was first opened to traffic in 1924.
There was no sign forbidding overnight parking, but we wouldn't recommend it ourselves as it is isolated, but with a lot of passing traffic, and we wouldn't feel safe.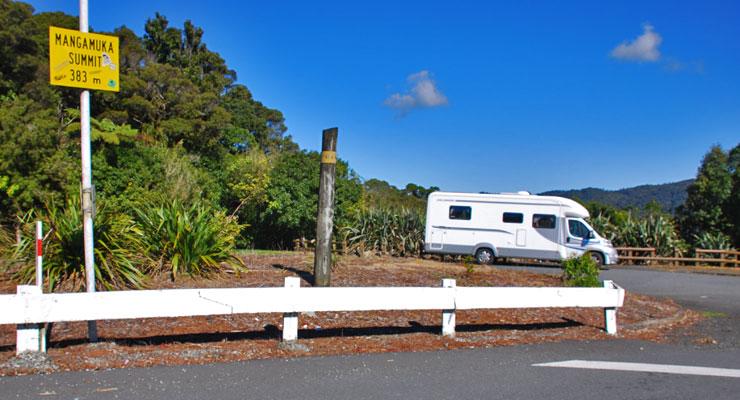 POST A COMMENT: