NORTHLAND: DOUBTLESS BAY
Taumarumaru Recreation Reserve

185-187 SH10, Coopers Beach, Doubtless Bay, Northland
rvexplorer id: 19656
Lat-Long: -34.99201, 173.50481
Beach, Town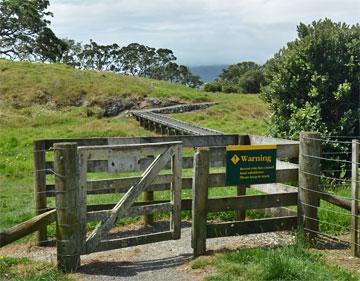 The beginning of the walking tracks to the beach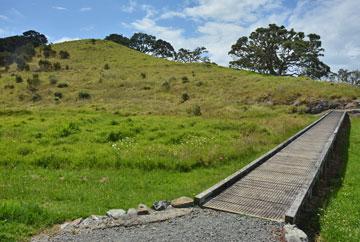 Site of the Taumarumaru Maori Pa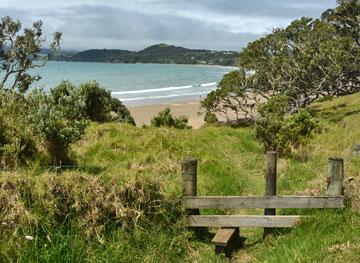 Access to the beach
Beachfront home as seen from the beach
Taumarumaru Recreation Reserve is an historic Maori Pa Site on the beachfront at Coopers Beach. It's a nice location for going for a walk or stopping for a break.
The Coopers Beach Bowling Club is directly opposite, and we decided to have a walk around the reserve while we were checking out the club.
There is a gravel carpark which has enough room for a large van, although that could be a problem if the carpark was too full to allow easy turning around.
There are a number of options for walking to the beach, and a large DOC sign at the end of the carpark provides a summary of the history of the 3 Maori Pa sites in the area.
The beach is really nice and sheltered, with beachfront homes overlooking it.
It would be a nice option for freedom camping, and there was no sign either way. The Far North District Council have recently signposted all their recommended freedom camping locations, and have prohibitted freedom camping on any other council reserves. Of course, this is in breach of the Freedom Camping Act, which doesn't allow a blanket ban on freedom camping without a good reason. I don't know how actively the council would enforce such a ban.
Of course, the alternative is to go across the road to the Coopers Beach Bowling Club, where you are able to park overnight at the back of their carpark.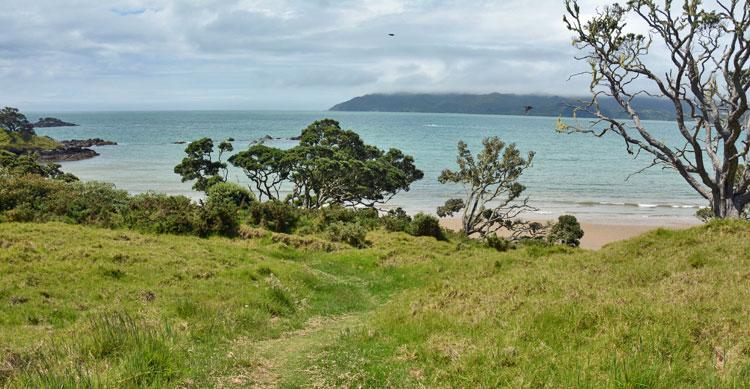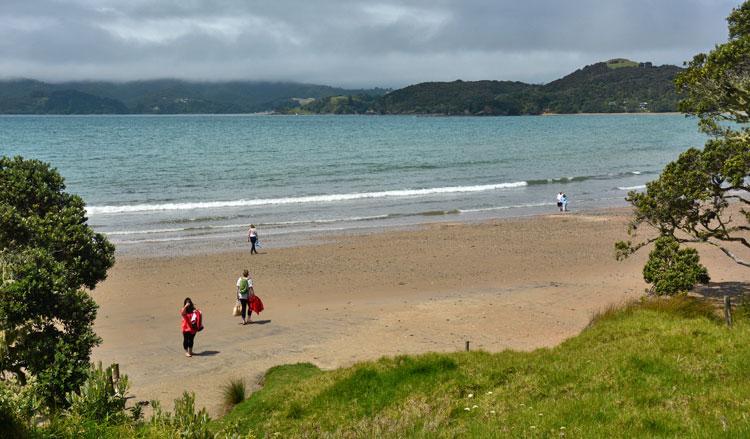 POST A COMMENT: