NORTHLAND: BREAM BAY
Caledonian Park

11 The Centre, Waipu, Northland
Phone: 09 432 1818
rvexplorer id: 18695
Lat-Long: -35.98501, 174.44557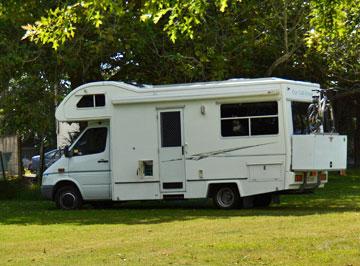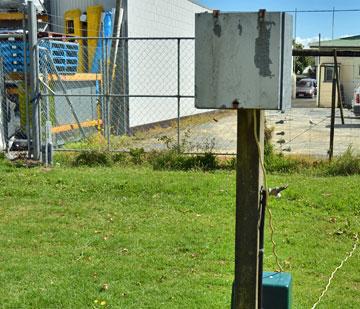 Power and water are both available
LPG gas cylinders are also available by the front gate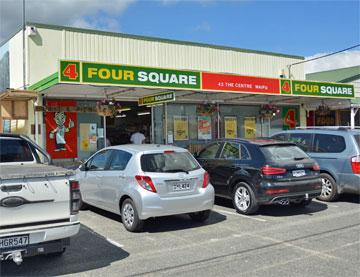 The 4 Square store is available if you need groceries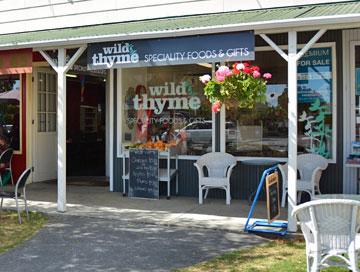 Specialty foods at Wild Thyme
The Caledonian Park is a large sports reserve in the the Waipu town centre and offers low cost overnight parking for self-contained motor caravanners.
This is a prime location if you're visiting Waipu. There is plenty of room, mature trees if you need shade, and you're close to all the shops. There is even an LPG gas bottle swap service just outside the front entrance to the park.
The Waipu Museum is just across the road, and looks interesting, although we didn't take the time to have a look inside on this occassion.
There are two entrances to the park - the main entrance at the front, and the side entrance off St Marys Rd. Use the side entrance, which has plenty of room for large vans to pass through. I haven't measured the width of the front entrance gates, but they look a bit tight to squeeze through.
There is power and water available, and most of the power boxes are unlocked, so you can just plug straight in.
I was told by one of the campers that there is an honesty box for paying a $10 fee for staying overnight. He pointed me in the general direction of where it was, but I couldn't find it. There was no sign in the park area.
Apparently someone comes around to check on most evenings. $10 for power overnight is pretty good, and we'd be very happy to pay. But we only stayed for a lunch break before heading on to Whangarei.
Overall, this is a great location. Totally casual, but convenient. It should also be a nice place for staying overnight, especially if you need power and water.
POST A COMMENT: