NORTHLAND: BAY OF ISLANDS
Rainbow Falls Scenic Reserve

near 73 Rainbow Falls Rd, Kerikeri, Bay of Islands, Northland
rvexplorer id: 18978
River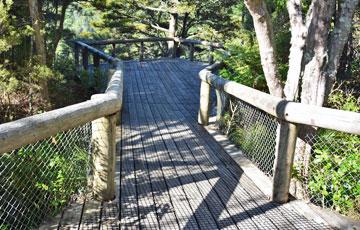 Upper level viewing platform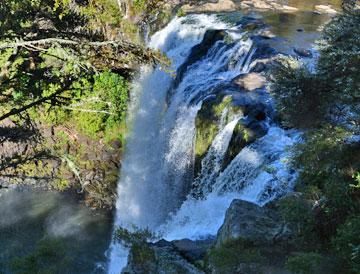 Rainbow Falls from the viewing platform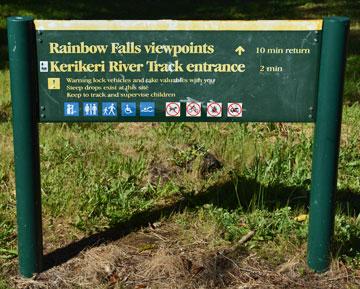 Kerikeri River walking tracks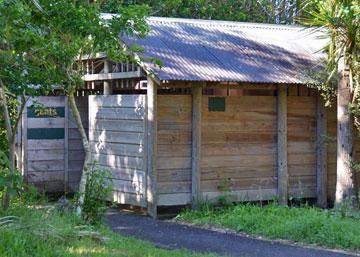 Public toilets
Rainbow Falls Scenic Reserve provides a large parking area with public toilets, and walkways that lead to the Rainbow Falls. Overnight parking is not allowed.
We stopped to have a look at the waterfall, which way exceeded what we expected. The walk to the falls is very easy, and you can view the falls from two levels, as well as at the base of the waterfall.
There is also some interesting history, with a signposted description of how the falls were used to generate electricity from 1930 to 1967.
The interesting reason for the project was because the incoming wives of the new settlers expected to be able to employ servents to help manage their homes, and because this was not possible in piorneer New Zealand, "electricity was essential' if these setters were to relocate here.
We had a very pleasant walk through the trees along the banks of the river, The toilets were clean and well maintained. The only negative was the sign forbidding overnight parking in the carpark.
Like the rest of the Bay of Islands, Freedom Camping is not encouraged. There is no reason other than serving the interests of the existing campsite owners.
What the council, and the tourism industry doesn't understand is that properly self-containied motor caravanners are a new market segment, and that we'll visit locations and spend money where we feel welcome.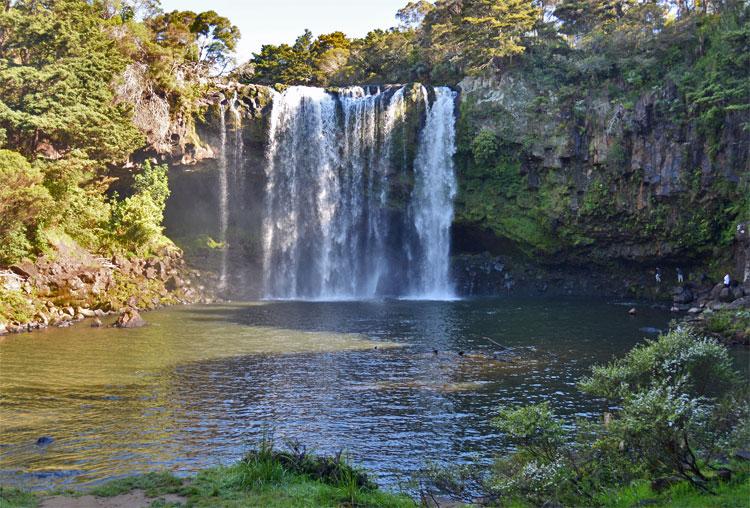 POST A COMMENT: