NORTHLAND: BAY OF ISLANDS
Long Beach Reserve - Russell

30 Long Beach Rd, Russell, Bay of Islands, Northland
rvexplorer id: 17614
Lat-Long: -35.25818, 174.13130
Beach, Town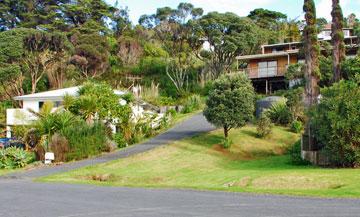 Long Beach residential
Visting Russell in mid-winter, we decided to drive out to Long Beach - which looked to be a nice location to stop for a motorhome lunch and go for a walk.
Driving down the hill into the bay on a clear sunny day, our first impression was the stunning view over the beach wth sparklng blue water, golden sand and green grass. Our second impression was a prominent sign that told us that motorhomes were not welcome.
We do understand why local councils choose to impose these restrictions, but we don't agree. In most cases the council is bowing to lobbying from the local campsites - see our views on this in more detail.
We also understand that the local residents might object to motorhomes lining the beach, but would suggest that this could be overcome, as other councils have done, by limiting the number of motorhomes that can stay, and where they can park.
There are public toilets available, and we can imagine that this is a very popular location in the summer time.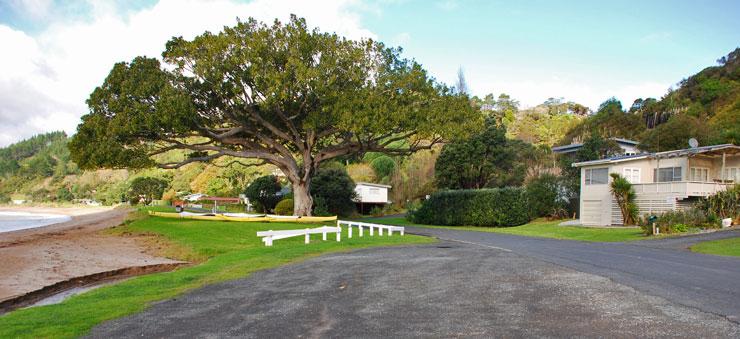 POST A COMMENT: