MARLBOROUGH: SOUTH
Ward Beach

Ward Beach Rd, Ward Beach, Marlborough, Marlborough
Phone: 03 520 7400
rvexplorer id: 18067
Beach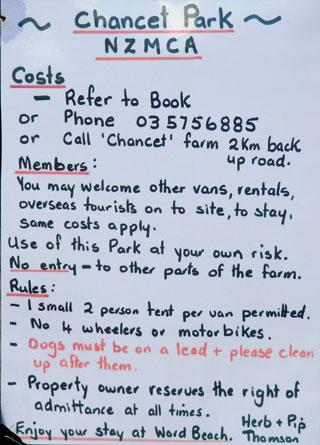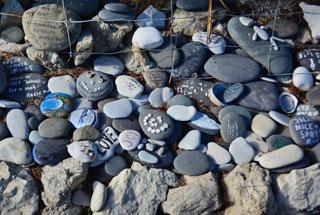 Message stones at the entrance to Chancet Park
Ward Beach is a quiet location where overnight parking has been made available by Herb and Pip Thompson, the local land owners.
There is a public beach access parking area, with a rather basic toilet. The Chancet Park overnight parking area was set up for members of the NZ Motor Caravanners Association, but it is also available to anyone with a self-contained van. It has obviously been well used, as there is an interesting collection of message stones at the entrance.
There is a small cost for staying overnight.
We've been told that the walk down the beach has some interesting geological formations, but didn't have time to check these out as we were meeting up with some friends at Okiwi Bay later that morning.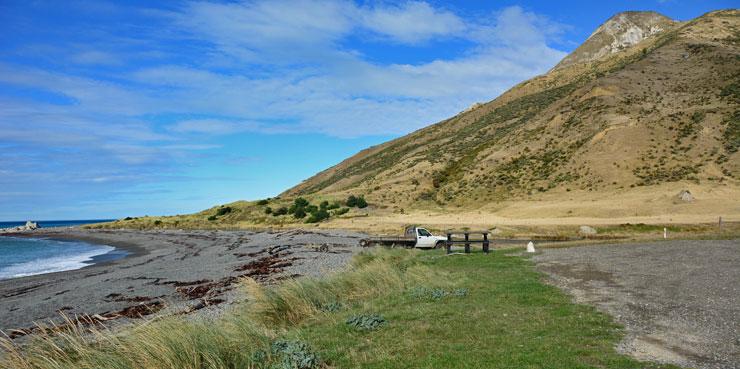 POST A COMMENT:
02:51 PM 04-Dec-14
by Doc and Robyn
from Christchurch
Public
You should be there when the cray boats are harvesting. They are just amaizing to watch as they launch the big cray boats by backing the big bulldozers in with the boats and then the driver getting picked up. The revers scenario on their return. Rough weather, it's breath taking to watch. Pip and Herb are people too.