HAWKES BAY: NAPIER
Tarawera Cafe

6400 SH5, Napier, Hawkes Bay
Phone: 06 834 9755
rvexplorer id: 17874
Lat-Long: -39.02645, 176.57295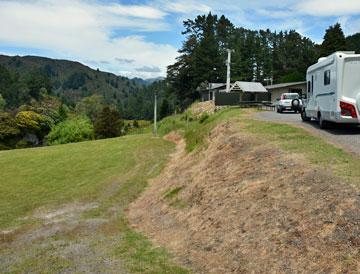 Tawarewa Cafe parking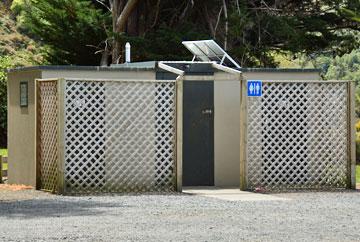 Public toilets
The Tarawera Cafe is roughly half way between Napier and Taupo, making it a nice place to stop for a travel break while driving through the Tarawera ranges.
If you're interested in New Zealand's pioneering history, then the cate is a fascinating place to browse through. This used to be one of the stopping places for the 4 day journey between Taupo and Napier when travelling by stage coach.
The walls of the cafe are covered with pictures taken at the time, including some of the early motor vehicles, and a history of building the road.
The cafe provides a nice lunch, and is well used by travellers choosing to break their 2 hour journey at approxmately half-way.
Self-contained motor caravanners are welcome to park overnight, and you can use either the sealed parking area, or the large grass reserve on the side.
There are toilets available if you need to use them.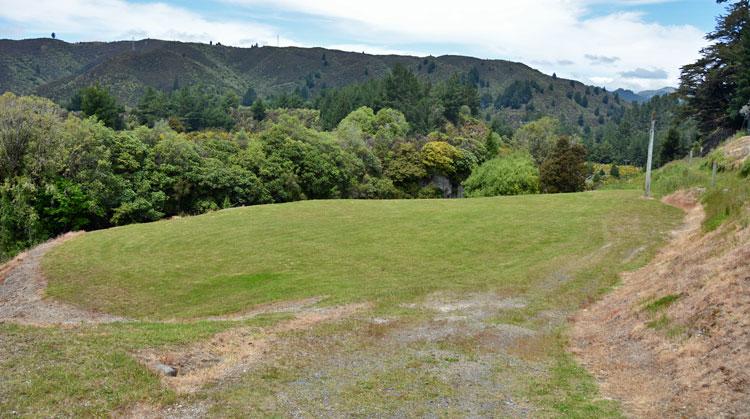 On-grass parking beside the Cafe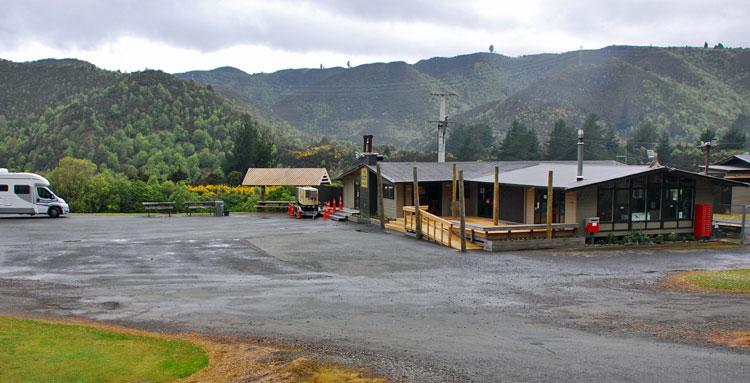 POST A COMMENT: