GISBORNE: EAST CAPE
Pouawa Beach

1069 Whangara Rd, Pouawa, Gisborne
Phone: 06 867 2049
rvexplorer id: 17954
Lat-Long: -38.61758, 178.17641
Beach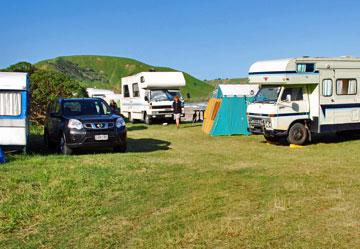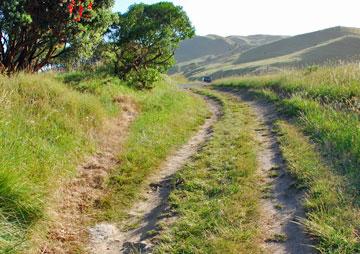 Driveway to access the camping area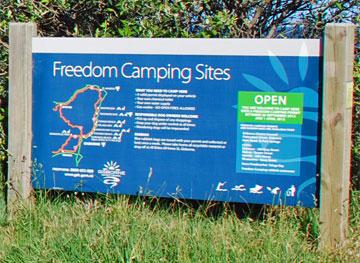 Pouawa Beach is a grassed area set aside for freedom camping. Because there is no time limit, it appears to be mostly used by long term campers.
The camping area was being well used when we arrived, with not a lot of room left for another van. Parking was all on grass, and the surface was quite uneven.
Talking to other campers closer to Gisborne, apparently a number of families rent their homes out over summer, and relocate to the beach for the entire summer holiday period.
While we were looking for somewhere to park for the night, we decided not to stay even though we could have found a place to squeeze in. It didn't really feel like a good location for casual visitors.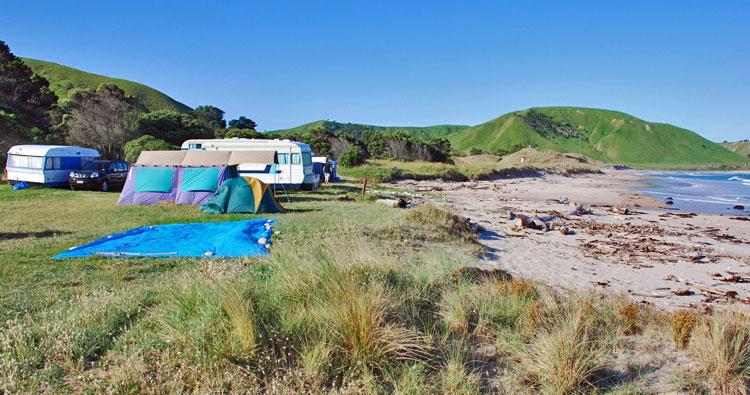 POST A COMMENT:
07:03 PM 18-Feb-17
by DaveSNZ
from Gisborne
Public
As at Feb 2017, Freedom camping at this beach is prohibited by the Gisborne District Council. The council do however operate this beach as a summer camp during the summer daylight savings period each year. In order to camp here during that period a permit is required. Check with the Gisborne District Council website for details and information about where to get a permit.. http://www.gdc.govt.nz/summer-camping/ http://www.gdc.govt.nz/turihaua-beach-summer-camping/ No other camping is permitted.