GISBORNE: EAST CAPE
Waipiro Bay

Waipiro Bay, Gisborne
Phone: 06 867 2049
rvexplorer id: 17945
Lat-Long: -38.01778, 178.33513
Beach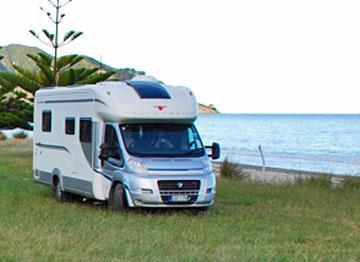 Parking right by the water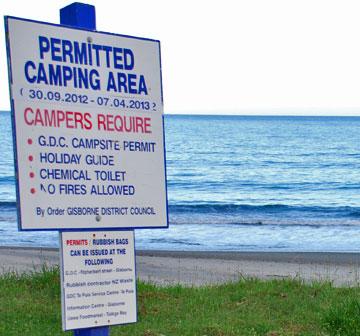 Rough metal road leading into Waipiro Bay
Waipiro Bay is a beautiful beach on the East Cape where motor caravanners with DOC pass can park overnight. The access road is rough and not suitable for front-wheel drive motorhomes.
This could easily have been one of our favourite locations - quiet and peaceful, with large expance of sandy beach, and a fabulous view of the sunrise - one of the first places in the world to seen the new day.
However, we nearly didn't make it as the access road was badly maintained, and we nearly got trapped in a valley, unable to drive up the hill and on into the bay.
Wheel spin on steep gravel roads can be a problem for front wheel drive vans, but the i-Site at Opotiki actually recommended this location, and we paid for our overnigtht pass.
Fortunately, we made it to the top of the hill on our third try, and were very pleasantly surprised at the beautiful beach spread out before us.
If we hadn't managed to get up the hill, we would have been stuck on the road, in the valley, with no way to turn around or get out.
The East Cape has it's own beauty, but is mostly rustic and not well maintained. You need to be aware of this if you're planning to explore this part of our country.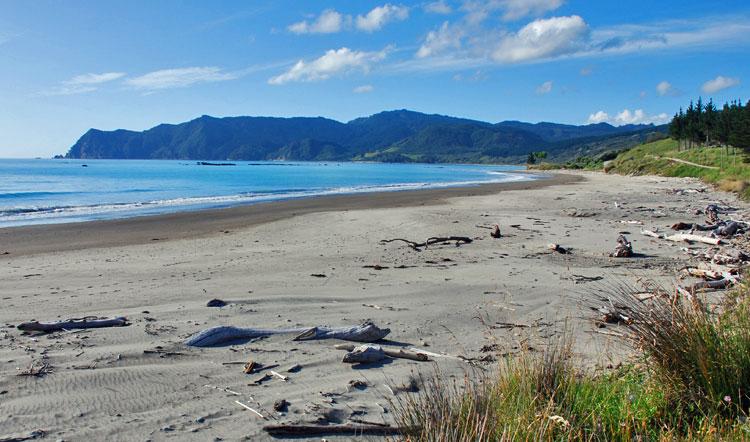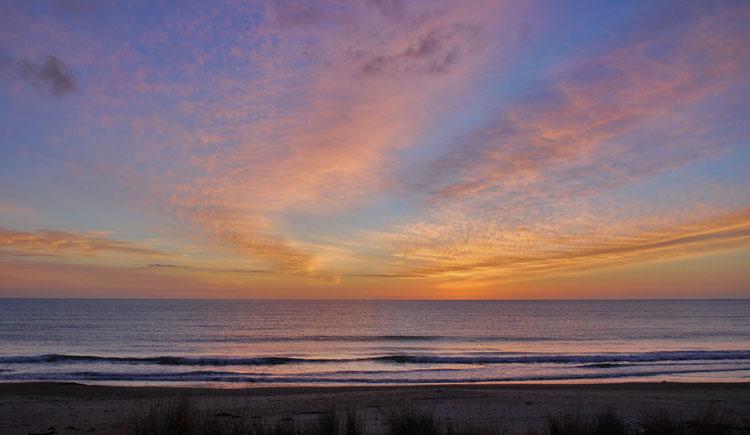 POST A COMMENT: