CANTERBURY: SOUTH
Lake Ruataniwha Holiday Park

53 Freda Du Faur Ave, Twizel
Phone: 03-435 0613
rvexplorer id: 20742
Lat-Long: -44.27215, 170.06825
Lake, Rural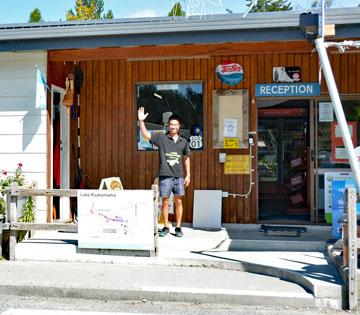 Ben waving from the holiday park reception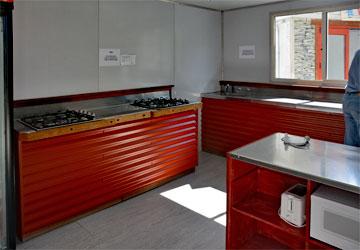 One of the holiday park kitchens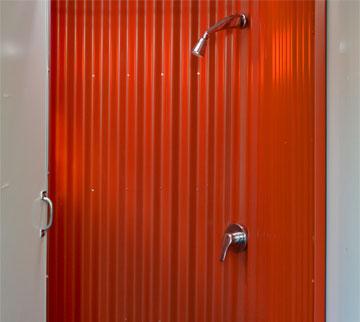 High flow rate showers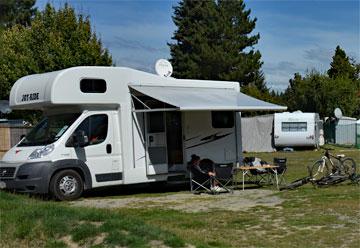 Motorhome parking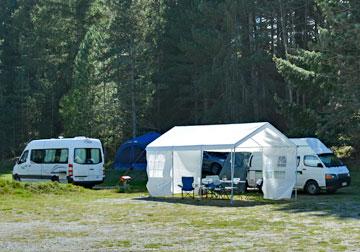 Smaller vans and tents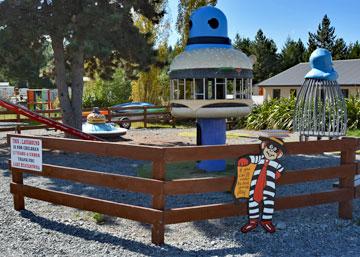 Children's playground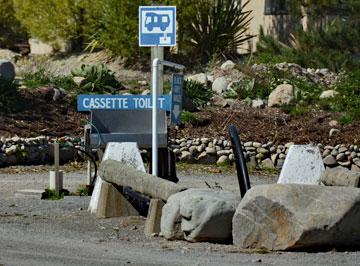 Dump station
Lake Ruataniwha Holiday Park is a large sprawling campsite, with excellent facilities, and well back from the main road.
We called in on a hot autumn afternoon, and Ben, the holiday park owner, was keen to show me around. He was enthusiastic about all the improvements they'd made, and we spent about half an hour touring the campground taking pictures on the way.
All the parking areas are on grass, and the facilities were nicely designed, with a quirky sense of humour. I'd never seen red corrugated iron used for walls in the kitchen and showers, but it worked really well. And Ben made a point of telling me that the showers had a high flow rate.
I was also impressed that Ben knew everyone's name as we walked around, which made for a nice friendly feeling.
However, this is was a quiet time. It is a very popular campground over summer, when there can be over 3000 guests. So, if you're planning to stay over the summer holiday season, it would pay to book in ahead of your visit.
Overall, this is a great place to stay. We'd happily come back.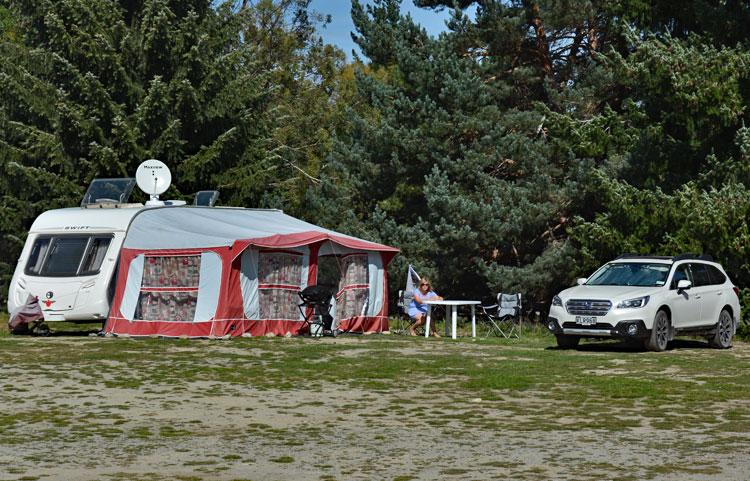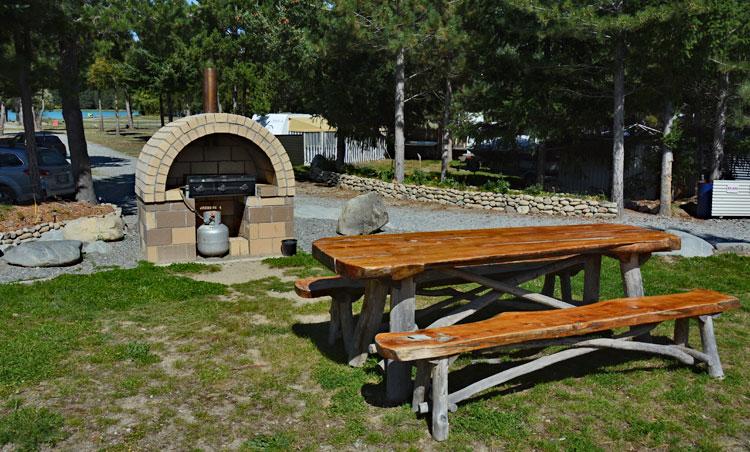 Campsite barbeque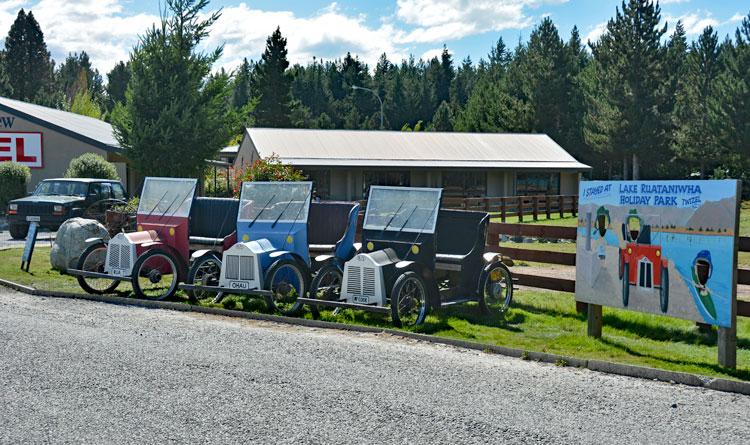 POST A COMMENT: