CANTERBURY: SOUTH
High Country Salmon

2602 Twizel-Omarama Rd, Twizel, Canterbury
Phone: 0800 400 385
rvexplorer id: 20931
Lat-Long: -44.29118, 170.08376
Rural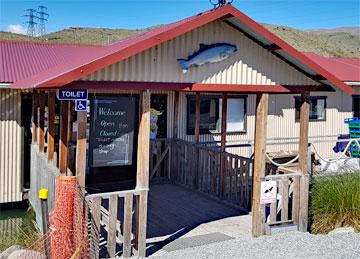 Entrance to the cafe and salmon farm
High Country Salmon offers visitors the opportunity to purchase salmon, feed the fish, relax and take in the beautiful scenery.
While you can't stay overnight in their carpark, NZMCA members can stay on the Ohau B Canal Park which you can see across the lake. There are plenty of other freedom camping options in the area, as well as very nice holiday parks.
This a must do place to stope for a break, or to just check out the salmon which you can purchase very fresh and for reasonable prices.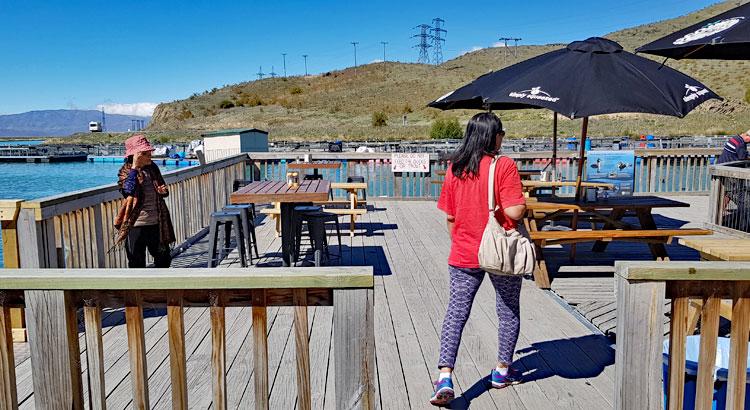 Cafe dining area overlooking the lake and next to the salmon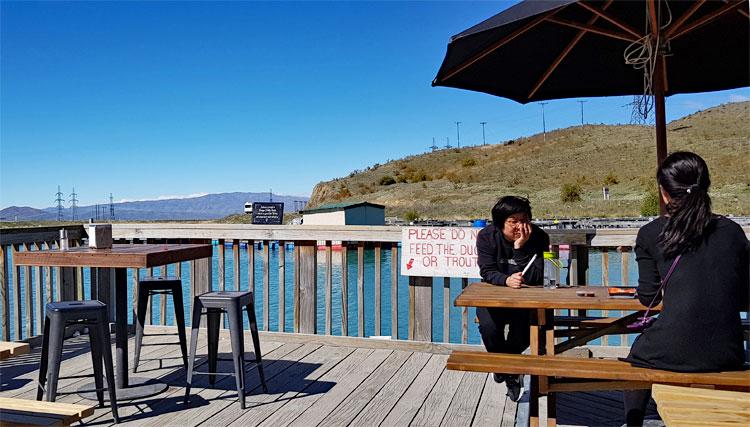 POST A COMMENT: