CANTERBURY: SOUTH
Winchester Hanging Rock

Winchester Hanging Rock Rd, Kakahu, Geraldine, Canterbury
rvexplorer id: 18124
Rural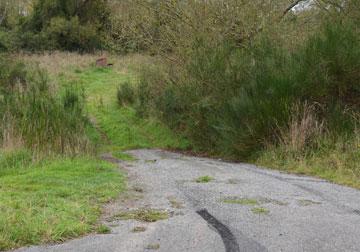 Entrance to the reserve
Winchester Hanging Rock Reserve was in complete disrepair when we visited - not somewhere to visit or stay overnight.
We've only included it in here because it does appear in other directories, and you're likely to be as disappointed as we were to arrive as see what it is really like.
Of course, this might change at any time if the local council should decide to clean it up. Check with the local i-Site, or council before you go.
POST A COMMENT: