CANTERBURY: SOUTH
Rakaia Cafe and PDS

Rolleston St, Rolleston, Canterbury
Phone: 03 347 2800
rvexplorer id: 18114
Lat-Long: -43.75513, 172.02513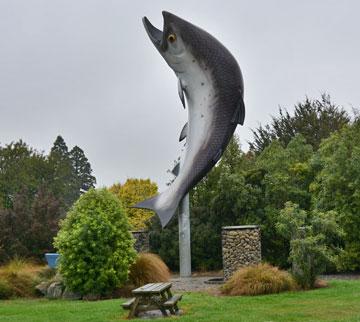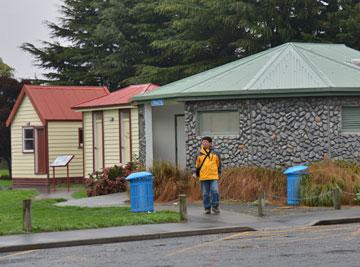 Public toilets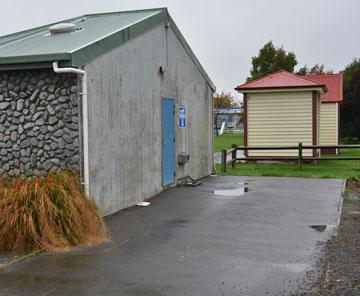 Public Dump Station
The northern entrance to Rakaia features a giant salmon set in a reserve that include public toilets and a PDS, with a cafe opposite. You can hardly miss the giant salmon as you drive past, and is is usually surrounded by tour-bus loads of visitors taking pictures.
The toilets were clean and obviously well used, as it appears to be a popular stopping place for tour busses, who would also make use of the very nice cafe across the road.
The dump staition is in a narrow drive at the back of the toilets, and it not at all well designed - ok if you are just emptying a casette, but not easy to get positioned if you also want to empty grey water.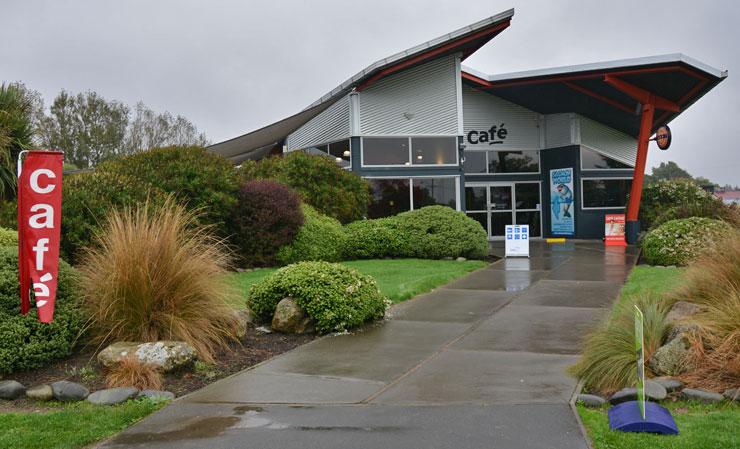 POST A COMMENT: