CANTERBURY: SOUTH
Rakaia River Bridge

Off North Rakaia Rd, Bankside, Canterbury
Phone: 03 037 7700
rvexplorer id: 18112
River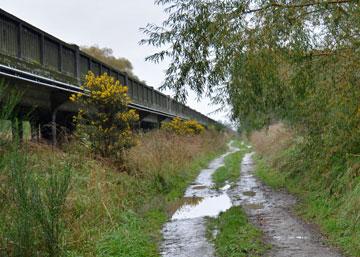 Access road to the river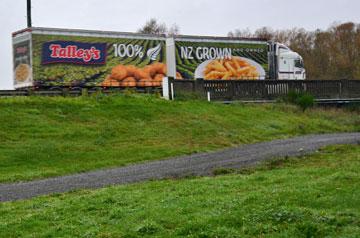 Truck driving past up State Highway 1
Rakaia River Bridge rest area is a long parking area just off the main road, with state highway on one side and the railway on the other.
It was getting late in mid-autumn and we needed somewhere to park for the night, so we pulled in in time to have a quick dinner and an early night.
Ah, but it was noisy! Sandwiched between trucks travelling up the main road on one side, and the trains going past on the other, it was not somewhere we would plan to stay again.
The access road to the river was water-logged from the rain over the previous few days, so I didn't bother going down to have a look.
The next stop was the Rakaia River Holiday Park, which is probably where we should have stayed.
POST A COMMENT: