CANTERBURY: NORTH
Hanmer Springs Thermal Pools

42 Amuri Ave, Hanmer Springs, Canterbury
Phone: 03-315 0000
rvexplorer id: 18653
Lat-Long: -42.52256, 172.82918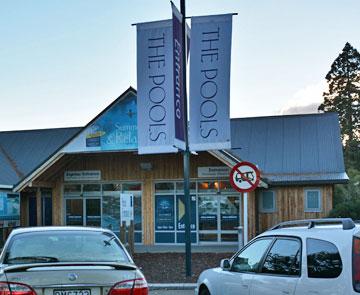 Entrance to The Pools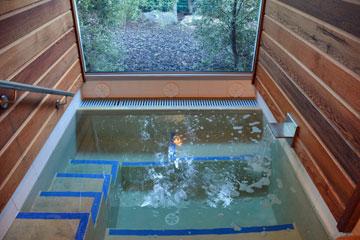 Inside a private spa pool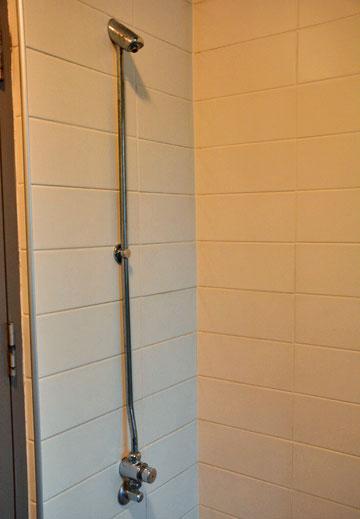 Basic push-button shower
The Hanmer Springs Thermal Pools and Spa complex offers both public and private thermal pools, sauna and beauty treatments.
The hot springs are the main attraction and the town has grown around the thermal pools and spa experience.
We arrived after a long day driving over the Lewis Pass from Greymouth and were looking forward to a hot soak before getting an early night and ready for the next day.
The pools are right in the centre of the town, and there is plenty of parking. Even so, you might have difficulty finding a space in the busy holiday seasons. There were a few motorhomes already there when we arrived.
The first thing we noticed was the prominent signs forbidding overnight parking, which we think is a pity, but is obviously to protect the local campsites.
After having our soak in a private spa pool, I can only say that it was ok. It was nicely tiled, and clean, but the water was still apart from the steady flow from the tap. It was nice having the window onto the garden outside.
The shower was one of those push-button timed abominations and it didn't work all that well. So, we ended up toweling ourselves down and getting dressed, and leaving feeling that it wasn't quite what we had expected.
By comparison, the thermal pools at Te Aroha, in the North Island, are not as tourist focussed, but offer a much more luxurious experience - and motor caravanners can come for a spa and then park for free in their parking area outside.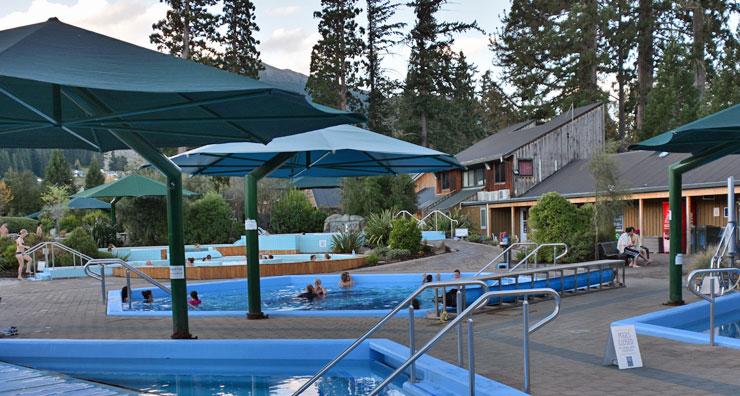 POST A COMMENT:
11:46 AM 08-Aug-16
by Helenrob
from Christchurch
Public
However you can spend all day there if you want for 2/3 of the price of only an hour at Te Aroha (according to their website)! Admittedly it has become a bit too popular with overseas tourists but not so bad during the week. A winters evening with the steam and a star studded sky is well worth it and underfloor heating in the changing rooms. Good discounts for over 60s too.