CANTERBURY: CHRISTCHURCH
South Brighton Holiday Park

59 Halsey St, New Brighton South, Christchurch, Canterbury
www.southbrightonmotorcamp.co.nz
Phone: 03-388 9844
rvexplorer id: 18554
Lat-Long: -43.53436, 172.73556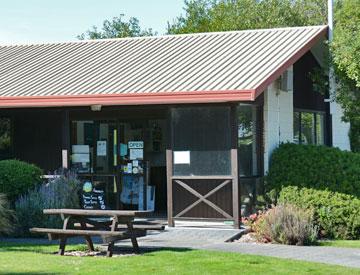 The holiday park office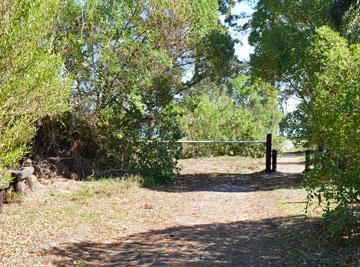 Entry to the estuary forest walk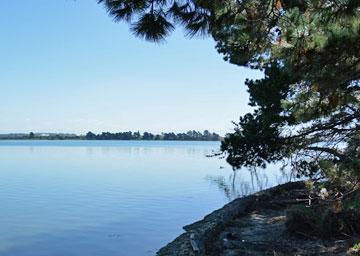 South Brighton Estuary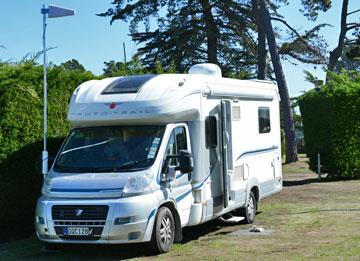 Our motorhome with yagi aerial setup
South Brighton Holiday Park is a basic campsite with plenty of room and good facilities.
We spent two weeks here while we waited for a spare part to arrive from Italy for our Fiat motorhome - not a great start to our South Island trip, especially as we had to be transported on the back of a truck to Christchurch from just north of Kaikoura.
Our initial impression wasn't exciting, but we arrived at night on the back of the truck after a somewhat stressful couple of days. The camp manager was very helpful in getting us sorted, and the next day we had a good look around, and moved to a more suitable location. There were plenty to choose from in mid-autumn as most of the occupants were workers on the Christchurch rebuild, or people who'd been displaced from their homes.
The temporary toilet and shower facilities, that had looked unimpressive when we first arrived, proved to work very well. We later found out that the original ablutions block had been damaged in the earthquake, and was now fenced off, and waiting for being demolished and rebuilt. Most likely one of the councils lesser priorities.
There is a pleasant forest walk along the estuary, which we did on one of the brilliant sunny afternoons, and the South Brighton beach is just a short walk down Halsey Street.
While our two week stay was enforced by necessity, the campsite was quiet and pleasant for our stay. We made use of the bus stop on Estuary Road to go down to New Brighton to buy groceries.
Mobile internet access proved to ba unreliable, even though we were typically getting 2 bars of Vodafone coverage. Fortunately, I was able to set up my yagi aerial, which was just high enough to fix the problem, and allowed us to be reasonably productive while we waited.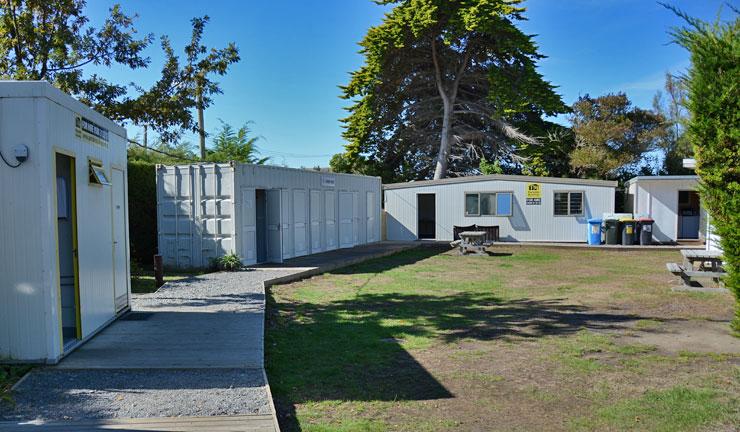 Temporary facilities that proved to work very well.
POST A COMMENT: