CANTERBURY: AKAROA
Akaroa Town - Beach Road

Beach Road, Akaroa, Canterbury
rvexplorer id: 18556
Beach, Town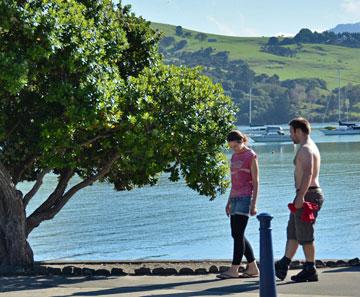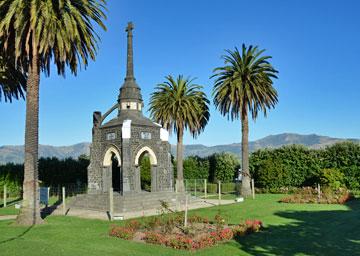 Memorial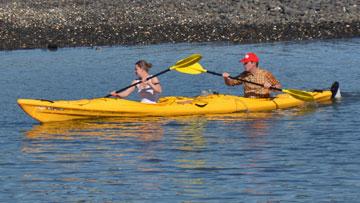 Father and daughter out kayaking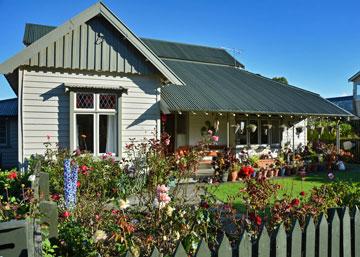 Picturesque cottage surrounded by flowers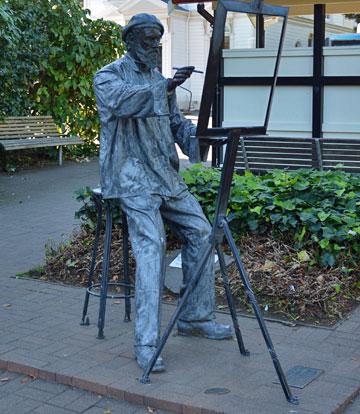 Bronze painter
The walk along Beach Road, with detours along the way, is a great way to spend a morning - especially when the sun is shining. The are cafes, specialty shops, people out on the water, and stunning views.
We parked overnight for free in the boat ramp parking area, and decided that we'd walk to Bully Hayes restaurant at the far end of Beach Road to treat ourselves to a cooked breakfast.
On a beautiful clear autumn morning, everone was out enjoying themselves. On the way we walked past a picture perfect cottage surrounded by flowers, a large war memorial, a quirky bronze statue, and specialty shops that were interesting to explore.
We had eaten out at Bully Hayes a few years ago, and we weren't disappointed on the second time around. It is restaurant with one of the most spectacular views out over the harbour. The breakfast was good as well. Just as well we had a long walk back.
Akaroa isn't alway nice and sunny. It can also be miserable and cold. And the summer tourist season is crowded. This is a really nice time of the year to visit - just try to pick a nice day to come out.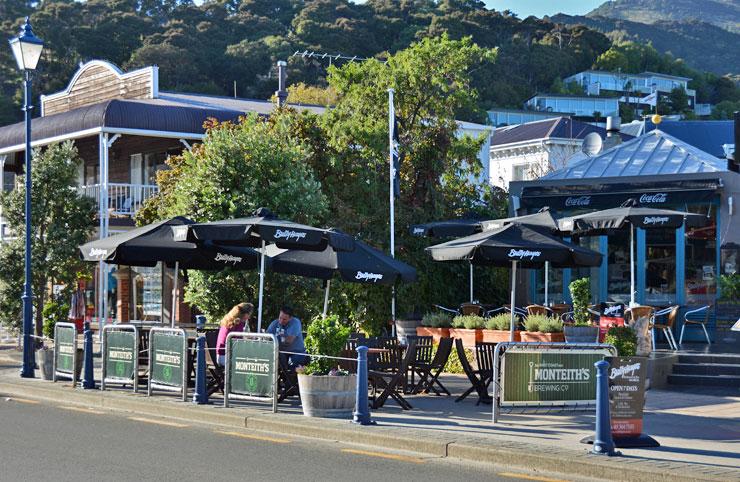 Bully Hayes restaurant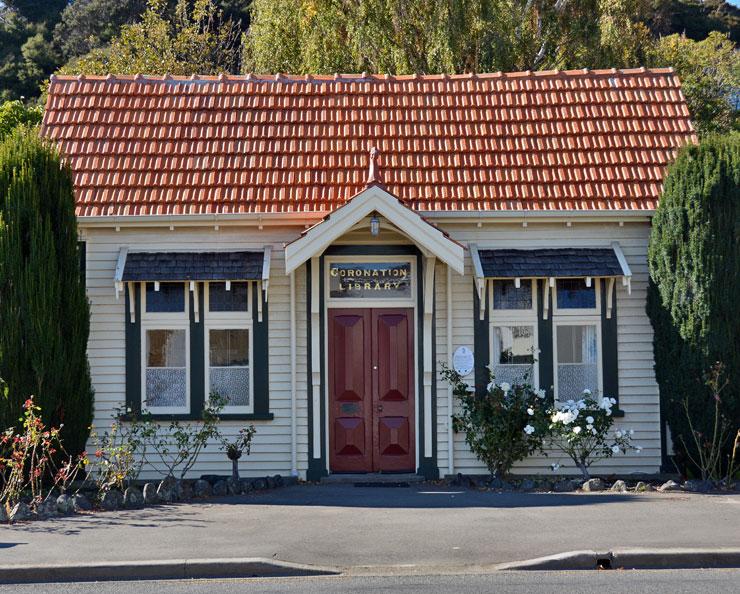 Akaroa Coronation Library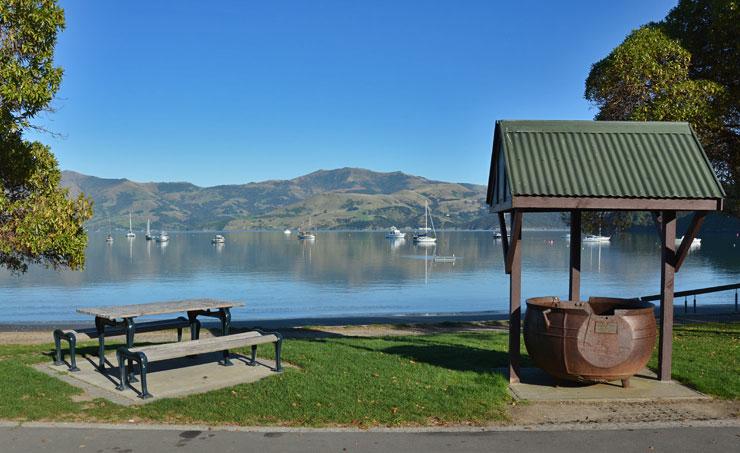 Whale pot for rendering blubber
POST A COMMENT: