BAY OF PLENTY: TAURANGA
Welcome Bay Hot Pools and Campground

409 Welcome Bay Road, Tauranga, Bay of Plenty
Phone: 07 544-2327
rvexplorer id: 17457
Lat-Long: -37.72498, 176.20983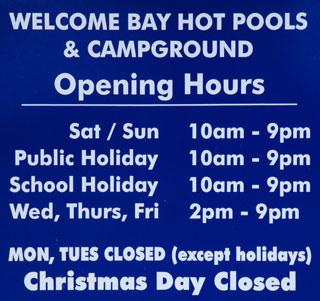 It was a nice day in late autumn, while we were exploring the Western Bay of Plenty, so we thought we'd check in to the Welcome Bay campsite and try out their thermal pool. Unfortunately, we arrived on a Wednesday afternoon, and they were closed while the pool was being maintained.
It was a bit unexexpected as we thought that the cooler weather would be a prime season for campsites that feature thermal pools, but then noticed that they take two days off every week anyway.
We had a quick look around and headed off to our alternative destination.
You can find out more by visiting the Welcome Bay Hot Pools and Campsite website, but make sure you contact them ahead of time if you're planning to visit.
UPDATE: 25-April-2016
We called in again to check out the campsite, but were told that it was fully booked to Kiwifruit pickers from March 14th to October 3rd, and we could not go in to take pictures.
We did get a quick look at the pool.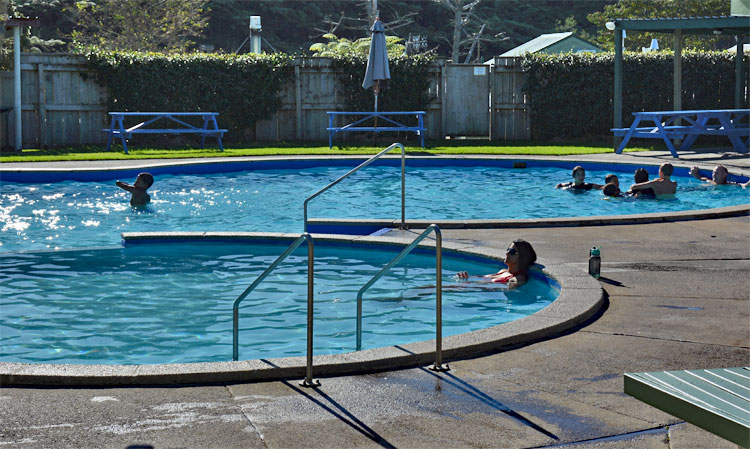 POST A COMMENT: