BAY OF PLENTY: ROTORUA
Guy Roe Reserve

Brett Rd, Lake Rerewhakaaitu, Rotorua, Bay of Plenty
rvexplorer id: 17991
Lake, Forest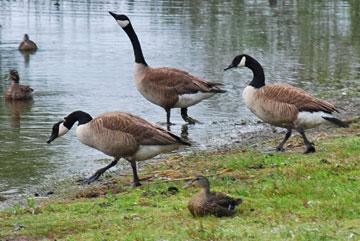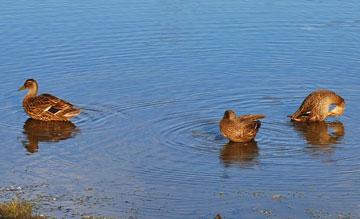 The Guy Roe Reserve is a very popular campsite on the shore of Lake Rerewhakaaitu.
The views out over the lake were just stunning, and combined with a flock of grazing geese, and some ducks, made this a no-brainer for us to stay the night.
We paid our registration fee at the kiosk, made some dinner, and then settled in for the night.
It was only after dark that we realized that the rushes growing in the lake were home to what sounded like thousands of frogs, who set about seranading us for the night.
It was an interesting experience - and we certainly felt like we were in a natural environment - but it wasn't quite the peaceful night that we had anticipated.
Even so, we enjoyed our stay. The reflections on the lake were amazing, and my main problem was choosing which ones I should include here...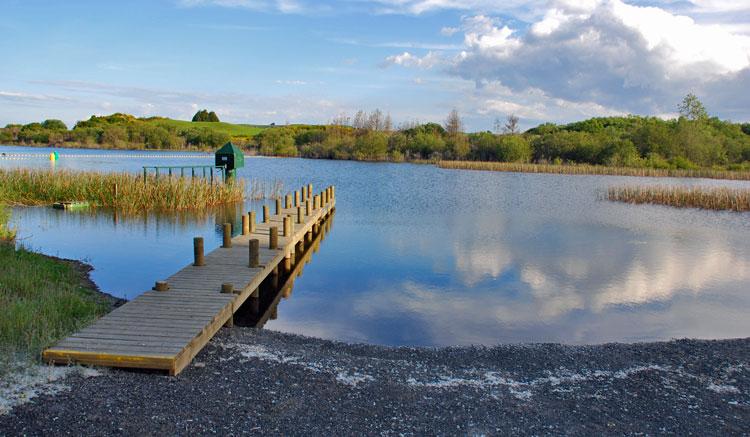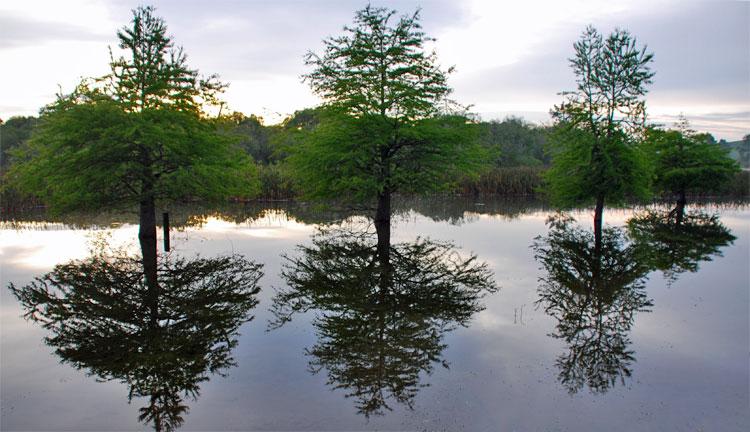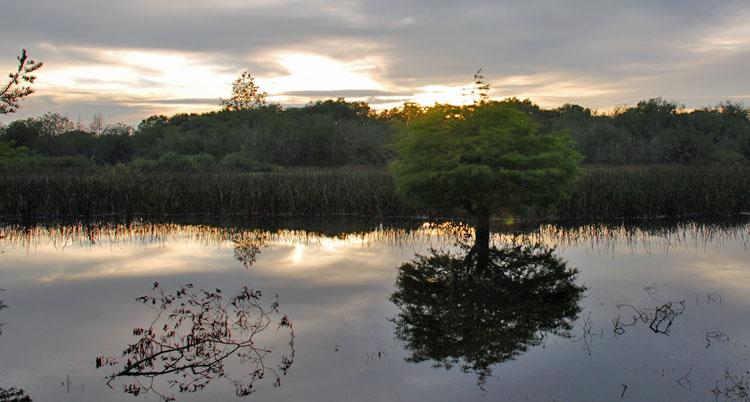 POST A COMMENT:
03:07 AM 26-Apr-17
by Geoffrey_Brown
from Papamoa, NZ
Public
Did not hear any frogs when we stayed in April 2017 and very quiet with only 2 other campers. Quite a large reserve but not that many flat sites. Geoffrey Brown, Papamoa, NZ.
03:04 AM 26-Apr-17
by Geoffrey_Brown
from Papamoa, NZ
Public
Very scenic spot and probably in my view more scenic than the Ashpit and Brett Road campsites also around the lake. Unfortunately from reports I have heard also subjet to increased crime since the warden at Ashpit Road left around 2016. Cost is $8 per adult and $4 per child per night but unlike Ashpit Road and Brett Road campsite can only stay a max of two days. Administered by the Rotorua Council whereas Ashpit and Brett are administered by Iwi/DOC (Department of Conservation). This site is only one of the three with flush toilets - longdrops at Ashpit and Brett roads. Geoffrey Brown, Papamoa, NZ.