AUCKLAND: SOUTH KAIPARA
Kaipatiki Campsite

Phone: 09 420-8998
rvexplorer id: 17692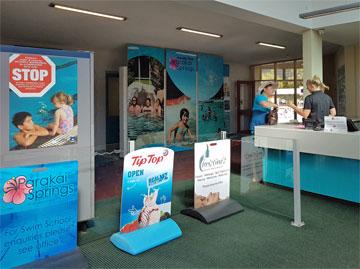 Campsite reception and entrance to the pools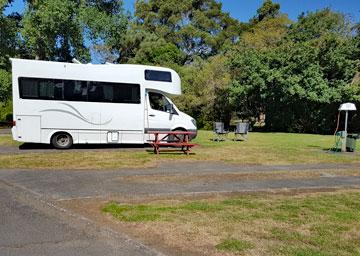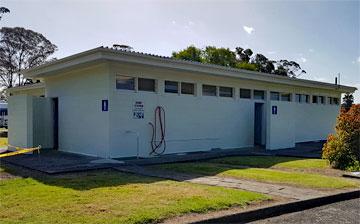 Facilities block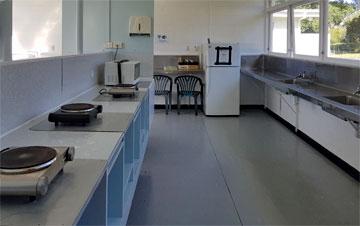 Campsite kitchen
The Kaipatiki Campsite is next to the very popular Parakai Springs pools complex to the north-west of Auckland City.
While it's an older campsite, it's facilities are well maintained and there is spacious parking. Campsite fees are very reasonable, and also give you half price access to the pool complex.
Of course, the main attraction is the thermal pools, and also the beauty therapy and massage treatments. You can read more about what is on offer on their website - www.parakaisprings.co.nz
The campsite is for self-contained vehicles only as the toilets are only available during the pool opening hours. It is now managed by the Auckland Council and there is no longer a kitchen or toilet and shower facilities available. Click here to make bookings for the campsite.
There is also a cafe for refreshments if you can't be bothered going back to the campsite.
This is a great place to stay, especially if you fancy a little pampering, or just some time in the thermal pools.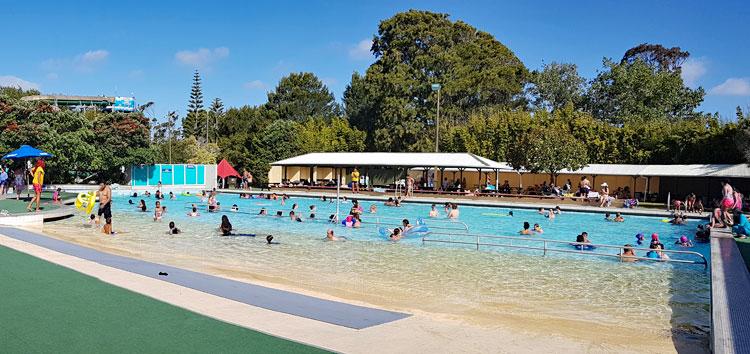 POST A COMMENT: