AUCKLAND: HIBISCUS COAST
Scandrett Regional Park

rvexplorer id: 17415
Lat-Long: -36.44256, 174.77316
Beach, Rural








The Freedom Camping Trial is now finished, and you might not be able to stay at this location
The Council is presently reviewing their Freedom Camping Bylaw
The freedom campling locations at Snells Beach and Algies Bay are still available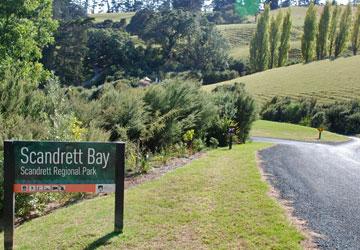 Entrance to Scandrett Bay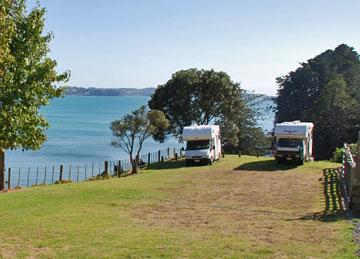 The upper car park for motorhomes to camp overnight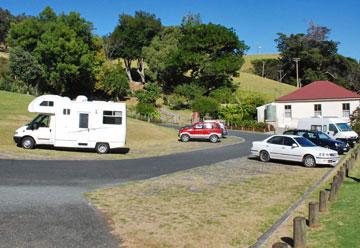 The lower parking area where you might be able to park overnight with the ranger's permission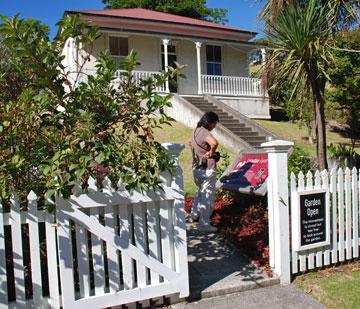 The original Scandrett homestead
Scandrett Regional Park, originally called Lisadian Farm, was established by George Scandrett, who arrived from Ireland in 1863. Life must have been pretty tough in the early year, with no roads, and the only access being by boat. It was over twenty years later that he was able to build the homestead, which is made of any early type of concrete rather than kauri.
The farm is now administered by the Auckland Council, offering a range of activites, that include boating, fishing, swimming, mountain biking, and 3 different walking tracks.
Llimited bach accommodation is available, and certified self-contained vans can stay overnight in the upper carpark. You limited to a maximum of 1 night and must be no longer than 8 metres. You can book in advance by phoning the council on 09 301-0101, or book online on the council website.
There is also a lower parking area when you can stay, but only with the permission of the camp ranger.
There are clean toilets, and the lower parking area is a great location for picnicing or just relaxing. It has a unique character and is beautifully maintained.
Overnight parking is very limited to a maximum of 4 vehicles, so it would pay to book in advance, or be there early during the summer holidays, especially in the weekends.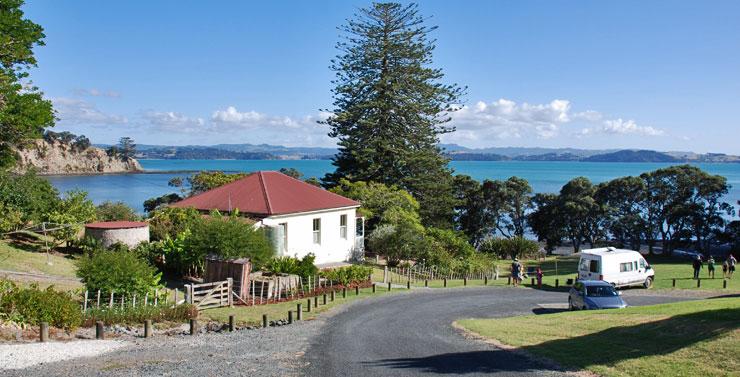 POST A COMMENT: