AUCKLAND: HIBISCUS COAST
Mahurangi Shopping Centre

280 Mahurangi East Rd, Snells Beach, Pakuranga, Auckland
Phone: 09 425 6683
rvexplorer id: 20400
Lat-Long: -36.42011, 174.72358
The Freedom Camping Trial is now finished, and you might not be able to stay at this location
The Council is presently reviewing their Freedom Camping Bylaw
The freedom campling locations at Snells Beach and Algies Bay are still available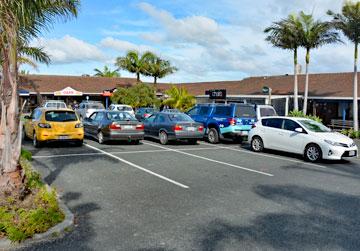 It's hard to find suitable parking for a long van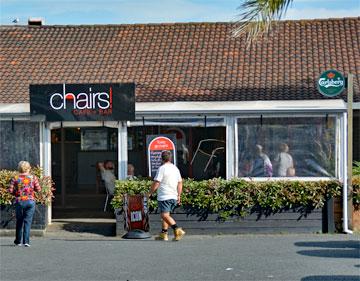 One of the local restaurants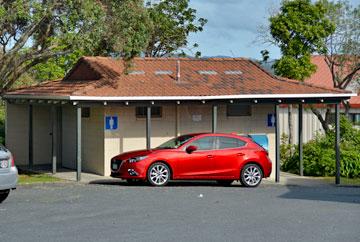 Public toilets next to the Four Square grocery store
Mahurangi Shopping Centre is in the centre of Snells Beach, where self-contained motor caravanners can park overnight, do some shopping, or eat out at a restaurant or cafe.
However, the parking area is quite busy during the day, so you might not find a suitable space for a large motorhome or caravan, unless you come later.
You can top up on groceries at the Four Square, and there is a choice restaurants, and other shops, as well as public toilets.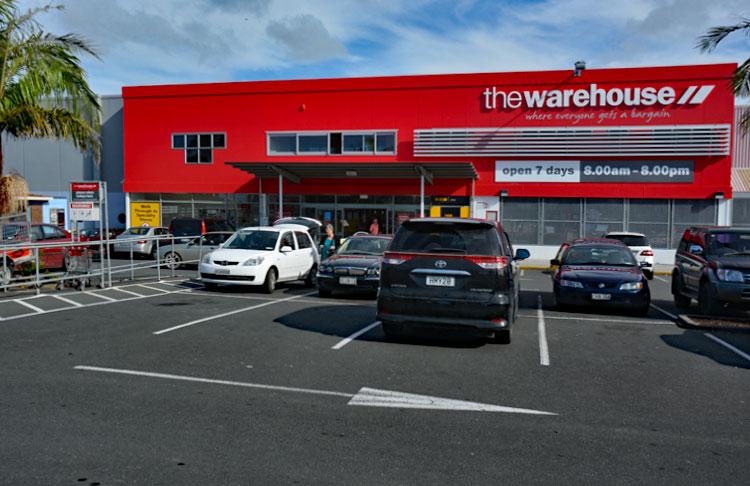 POST A COMMENT: