AUCKLAND: HIBISCUS COAST
Orewa Reserve

oppos. 254 Hibiscus Coast Highway, Orewa, Auckland
rvexplorer id: 20535
Beach, Town








The Freedom Camping Trial is now finished, and you might not be able to stay at this location
The Council is presently reviewing their Freedom Camping Bylaw
The freedom campling locations at Snells Beach and Algies Bay are still available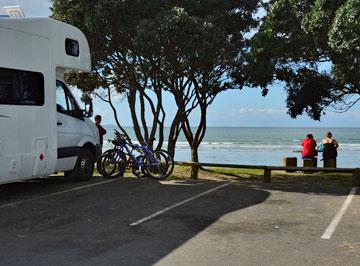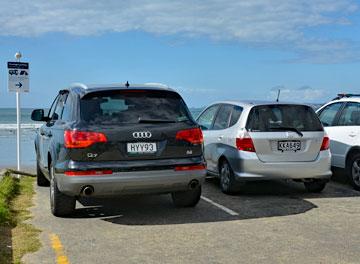 The designated overnight parking area occupied by cars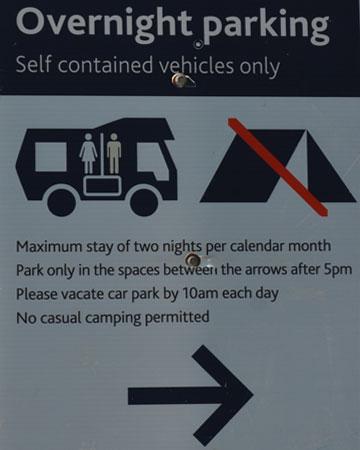 Orewa is a beach resort town with a large beachfront reserve across the road from the shopping centre and cafes. Self-contained motor caravanners can park overnight in the carpark.
This was one of our chance discoveries as we drove through the Orewa town centre and noticed some motorhomes parked in the reserve carpark. So, of course we stopped to have a look, and were very pleasantly surprised to see a council sign allowing overnight parking in self-contained vans.
Like many of the other Auckland Council reserves where overnight parking is allowed, the sign requires parking between the sign-posted arrows between 5 pm and 10 am on the next morning. However, when we arrived at around midday, the allocated spaces were occupied by cars, and the motorhomes had simply parked whereever there was a suitable space - which they are perfectly entitled to do during the day. It is a public parking area.
After 5 pm, when most of the cars have gone, there seems no reason at all why the motorhomes should then have to relocate to the relatively confined area between the designated arrows.
It most likely isn't enforced, but be prepared to move if required to do so.
Otherwise, this is a fantastic location - with a great beach on one side, and cafes and restaurants to enjoy across the road on the other side.
And, if the visitor activity is a bit much for you, then the Arundel Reserve is just a few minutes away, at the northern end of Orewa beach.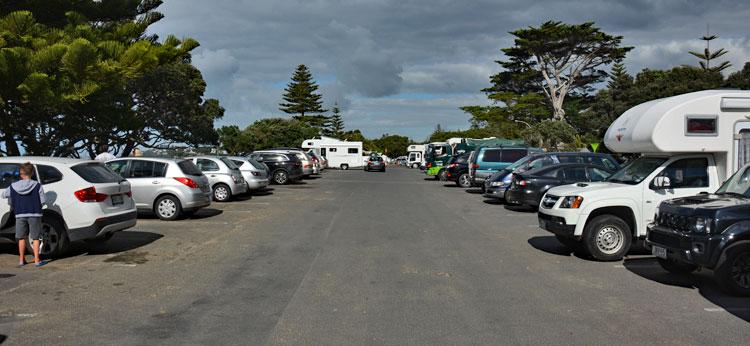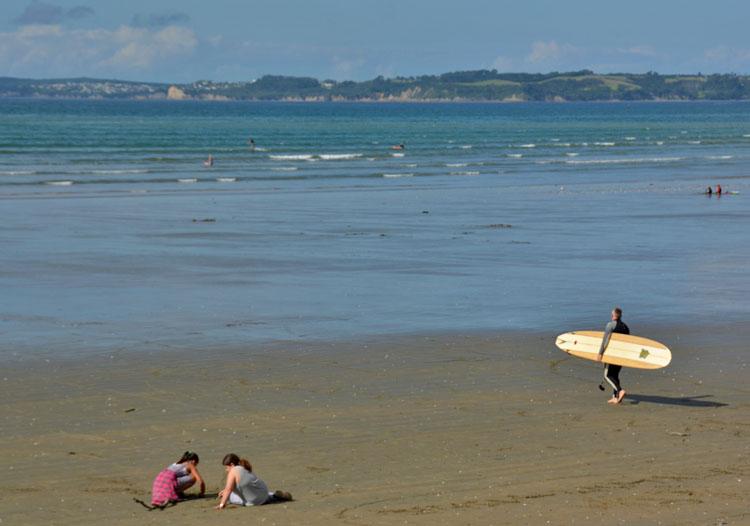 POST A COMMENT: