AUCKLAND: HIBISCUS COAST
Stanmore Bay Reserve

off 162 Brightside Rd, Stanmore Bay, Whangaparoa, Auckland
rvexplorer id: 20452
Lat-Long: -36.62555, 174.74053
Beach, Town




The Freedom Camping Trial is now finished, and you might not be able to stay at this location
The Council is presently reviewing their Freedom Camping Bylaw
The freedom campling locations at Snells Beach and Algies Bay are still available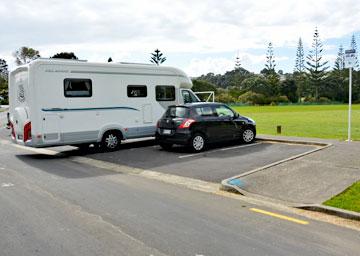 Parking in the designated area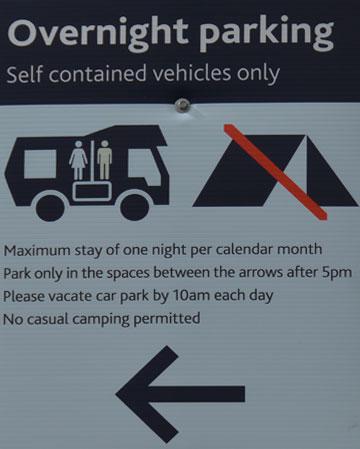 The Auckland Council currently allows self-contained motor caravanners to park overnight in the Stanmore Bay Reserve carpark.
The carpark is quite small, and busy during the day, so there is good reason for waiting until after 5 pm to park there.
You can only stay for one night per month, and are required to park between the signs, and leave before 10 am the next morning.
Given that the parking bays are quite short, it would pay to back in, rather than risk overhanging into the driveway, as you can see that I have done in the picture. We weren't staying long...
There is a short walk to the Stanmore Bay beach, but this is really not somewhere you would stay to spend time at a beach.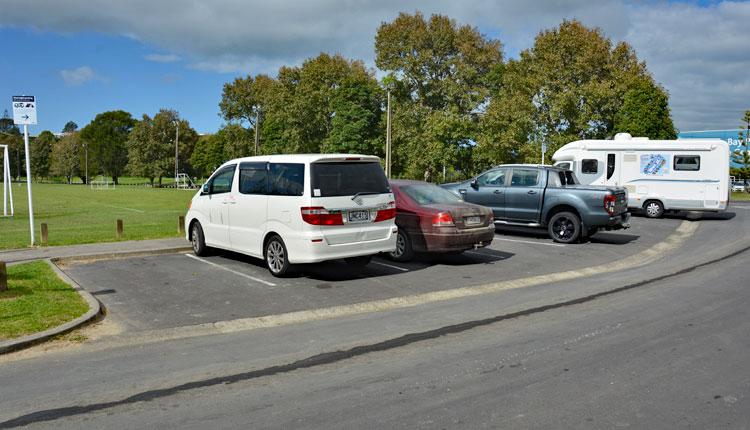 POST A COMMENT: