AUCKLAND: HIBISCUS COAST
Kowhai Park PDS

Kowhai Park Scenic Reserve, Warkworth, Auckland
rvexplorer id: 19415
Lat-Long: -36.39628, 174.66035
Forest, Town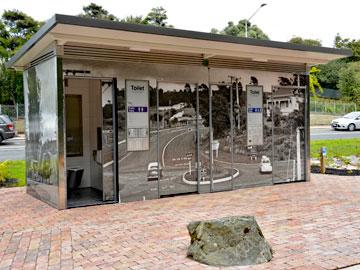 Very upmaket public toilets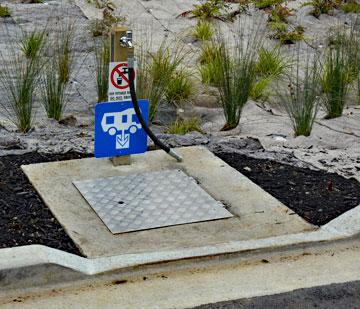 Public dump station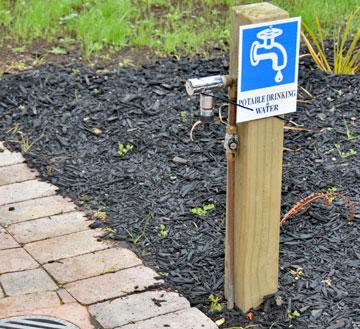 Push button water tap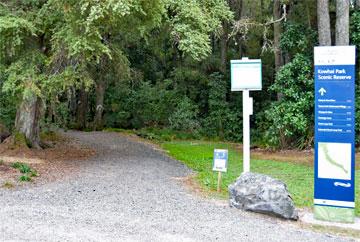 Entrance to the bush walks
Kowhai Park PDS is at the northern entrance to Warkworth and includes forest walks accessed from the parking area. Freedom camping is not allowed.
The Auckland Council have recently upgraded the parking area and public toilets and dump station, so we called in to check out the changes.
It now looks very attractive, and suits visitors in cars and small vans, but is not at all well designed for large vans.
The entrance requires a sharp turn when coming in from the main highway, and is very narrow. Likewise, the public dump station is not easy access, and you can forget refilling your water tank as the tap for that requires that you bend down to push a stiff button while filling. Given that filling can take 3 to 5 minutes, this is just not practical.
However, the forest walks would have been nice to do, and varied in length from a few minutes to the historic lime kilns, to 30 minutes for the extended bush loop walk. However, a large van would have to park across multiple parking bays, if available.
Overall, we were left with the impression that the redesigned parking area provides a token nod to the needs for motor caravanners, but the council really doesn't want large vans to make use of the public dump station. Either that, or the designer really had no idea about the designing facilities for motorhomes.
Having reviewed the location, we decided to move on without emptying our toilet cassette or filling up with water.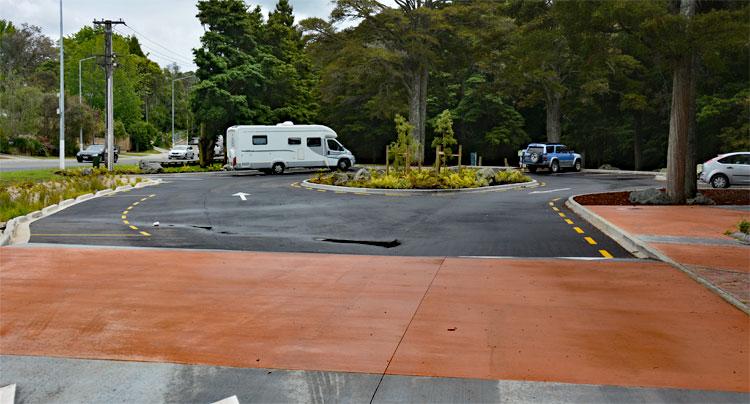 POST A COMMENT: