AUCKLAND: HIBISCUS COAST
Puhoi Pub & Hotel

5 Saleyards Rd, Puhoi, Auckland
Phone: 09 422 0812
rvexplorer id: 17707
Lat-Long: -36.51214, 174.66064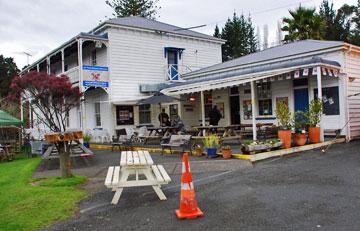 The Puhoi Pub & Hotel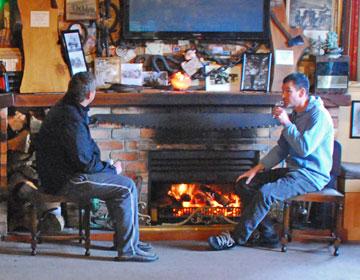 Cheerful warmth from the open fireplace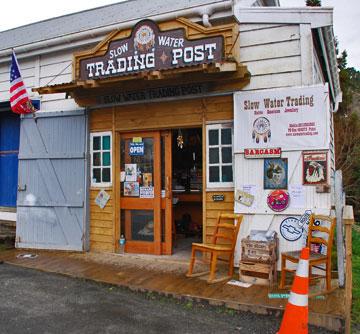 The Trading Post - featuring American Indian products
The Puhoi pub and hotel located at the entrance to the Puhoi valley has become a landmark attraction for both overseas and Kiwi visitors.
Welcomed with a warm fire in colder weather, the food is good, and you can easily spend an hour of so exploring the pictures and objects decorating the walls.
These range from local historical events and personalities, to objects donated by famous, and not so famous, visitors.
We called in on a cold, drizzly day at the end of winter. The fire was the immediate attraction, and I quickly headed for a empty chair as close as possible after placing my order for lunch.
After warming up, I went for a wander around the richly decorated walls, chuckling at some of the observations, and taking note of some of the visitors before me.
The pub is an interesting location for motor caravanners looking for somewhere to eat out, and is open daily for lunch and most evenings for dinner. However, the bar tender was careful to explain that it is a country pub, and closes early - usually around 8pm.
You should phone ahead of arriving if you are coming for dinner.
Overnight parking is also available for self-contained vans. Again, you should phone in ahead of time if planning to stay overnight.
Just across the drive from the pub is a most unusual gift shop called the Trading Post.
It is unusual in that it features American Indian products, and herbal remedies imported from the USA. Most New Zealand gift shops feature Maori or art and craft items made here.
The owner of the shop was away in the States sourcing further items at the time I visited.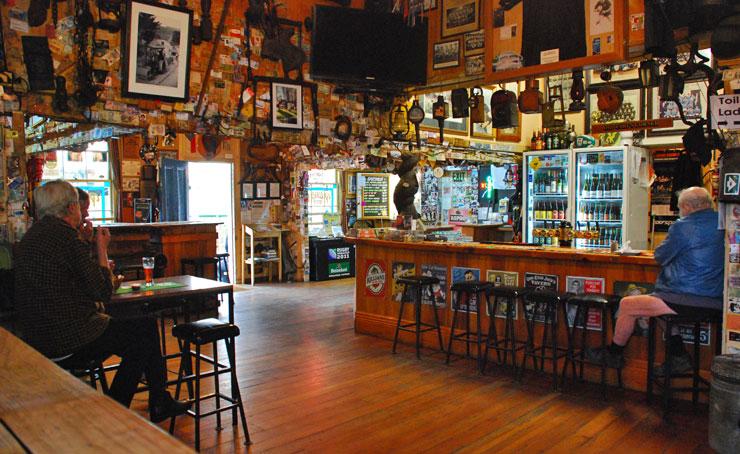 Inside walls of the Puhoi pub around the bar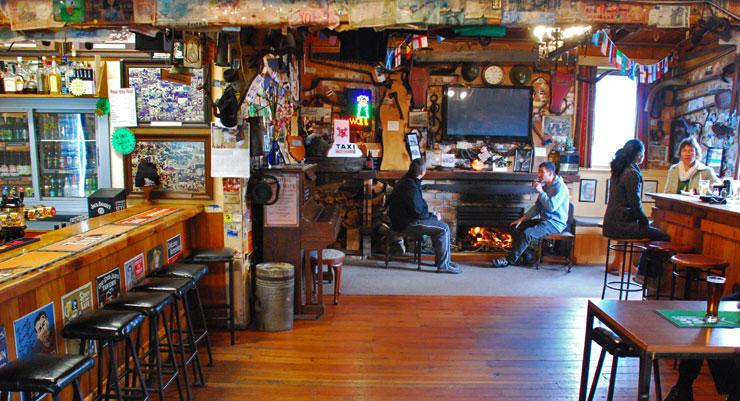 Inside walls of the Puhoi pub around the fireplace
POST A COMMENT: