AUCKLAND: HIBISCUS COAST
Silverdale RSA

43A Vipond Rd, Stanmore Bay, Whangaparoa, Auckland
rvexplorer id: 17689
Lat-Long: -36.61467, 174.71695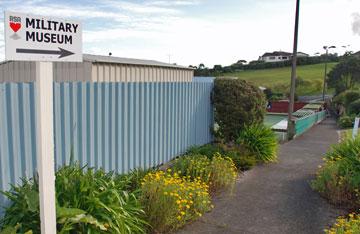 Military Museum sign pointing to where the museum is located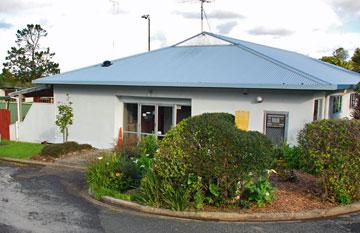 Silverdale Military Museum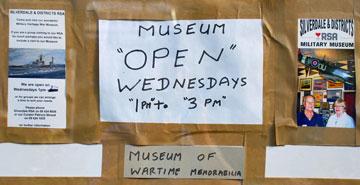 Museum opening times
The town of Silverdale is at the entrance to the Whangaparoa Peninsula, and the RSA is located just off the main road into the peninsula.
The RSA has a large property in a prime location, and includes a lawn bowling green and a military museum.
The museum is only open each Wednesday between 1 - 3 pm, so we weren't able to have a look inside.
The RSA offers excellent roast dinner meals at a very modest cost, making this a great stop if you are looking for a break from cooking.
The carpark is sealed, with plenty of room, and has a nice view over the surrounding area. The hedge along the carpark boundary provides a nice sheltered area and, while we were there, was alive with tuis singing.
POST A COMMENT: