AUCKLAND: FRANKLIN
Dickey Road Lookout

cnr Manukau Heads Rd and Dickey Rd, Awhitu Peninsula, Auckland
rvexplorer id: 17683
Lat-Long: -37.06691, 174.55724
The Freedom Camping Trial is now finished, and you might not be able to stay at this location
The Council is presently reviewing their Freedom Camping Bylaw which will hopefully be completed in 2019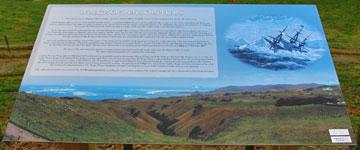 Plaque describing the wreck of the HMS Orpheus
We were driving up the winding road to Manukau Heads Lighthouse while exploring the Awhitu Peninsula when we noticed rest area signposted. Not needing much excuse to take a short break, we pulled in to have look at the view over the harbour.
A large plaque had been set up commemorating the wreck of the HMS Orpheus in 1863, with the loss of 189 sailors on board. Like many other vessels since, it had run aground on the treacherous sand bar running across the harbour entrance, and was broken up by the action of the waves. The HMS Orpheus was only 3 years old, and the flag ship of the Australian squadron at the time.
Work subsequently began on the design and building of the lighthouse that we were on our way to see.
The rest area is set back from the main road, and should make a reasonable location to park overnight if you wanted to take a longer break. You are not allowed to park overnight at the lighthouse, so this could be an option if you are running a bit late.
As usual, there is no sign either way. You could check with the Auckand Council if you want to be sure.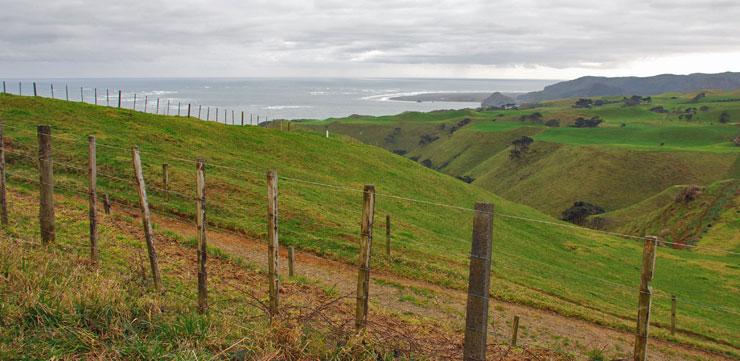 POST A COMMENT: