AUCKLAND: FRANKLIN
Karioitahi Beach

477 Karioitahi Rd, Waiuku, Waikato
rvexplorer id: 17673
Lat-Long: -37.28315, 174.65477
Beach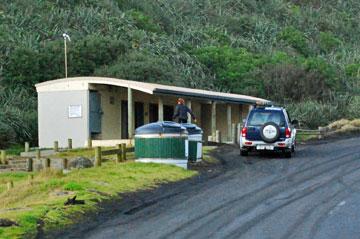 Toilets at Karioitahi Beach
We drove down to Karioitahi Beach after touring the Awhitu peninsula for the day. Arriving back in Waiuku, just as the light was beginning to fade, we thought we'd drive down to the beach to see if it would be ok for parking overnight.
The sun was setting as we arrived at the beach, and there weren't any signs prohibiting overnight parking. Unfortunately, there was no mobile phone access, and we needed that for some work I needed to do after dinner. Reluctantly, we decided to head back to Waiau Pa, where we knew we could park as well as have good mobile access.
The beach was wild and windy, but there were cars driving back up the beach, and a few hardy souls walking across the black sand. It might have been because it was getting dark, and the sand was damp, but it was the blackest sand beach that I've seen.
There were large clean public toilets available, and a large luxurious resort set back a little from the beach. However, we were running out of time, and contented ourselves with taking some pictures before heading back to Waiuku, and then on up to the Waiau Pa Boat Club.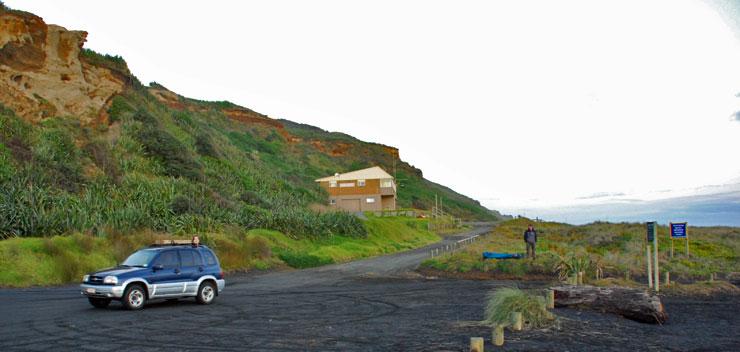 Rugged black sand landscape at Karioitahi Beach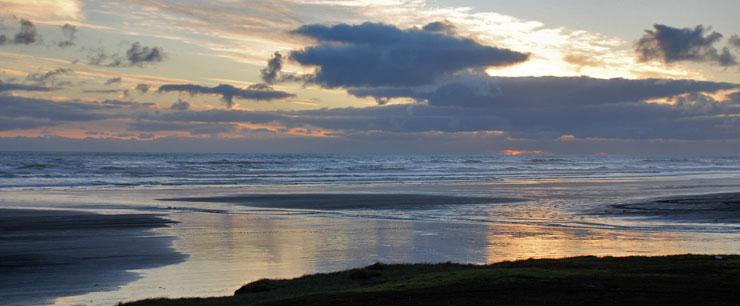 Suggestion of a sunset at Karioitahi Beach
POST A COMMENT:
09:43 AM 26-Aug-18
by Mozza
from Hamilton
Public
Hi, is theWaiau pa boat club you refer to the Clark's beach boat club, heading that way NXT wkend for a bit of a look thanks