AUCKLAND: AUCKLAND METROPOLITAN
Oteha Valley Rd PDS

Oteha Valley Rd Extn, Albany, North Shore, Auckland
Phone: 09 301 0101
rvexplorer id: 19014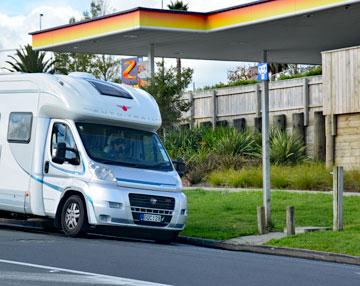 Parking beside the dump station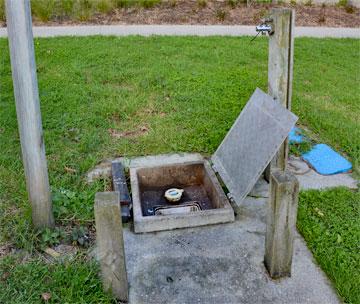 Oteha Valley Rd PDS is primarily a commercial water dispenser, but also includes a basic public dump station for motor caravanners.
Unfortunately, it is not well designed, and is difficult to access if your waste water drain is on the driver's side of your van. Oteha Valley Rd is very busy, which makes performing a U-turn to access the dump station on the wrong side of the road potentially hazardous.
The water tap doesn't spray effectively into the dump trap, making it difficult to clean. Notice the location of the tap.
And, while water tankers can load up with fresh water, there is no provision for motor caravanners to also do so.
We called in, planning to make use of the dump station, but decided to wait until we found another one that was more suitable.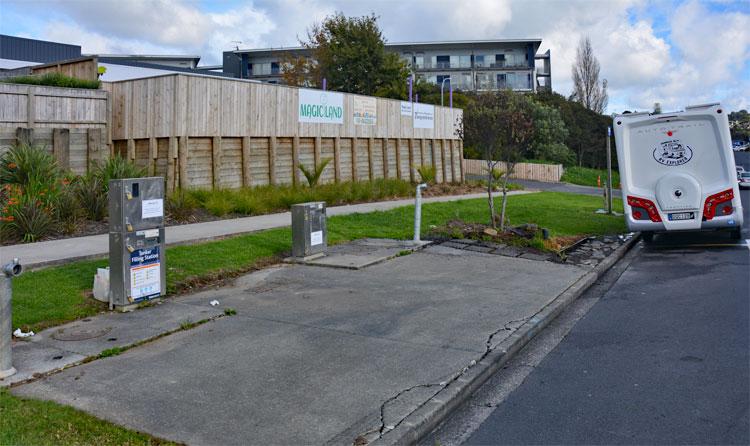 Commercial water dispensing platform - but no water for our motorhome.
POST A COMMENT: