AUCKLAND: AUCKLAND METROPOLITAN
Panmure Lagoon Carpark

34-46 Lagoon Drive, Panmure, Auckland
rvexplorer id: 20455
Lat-Long: -36.90195, 174.85455
Lake, Town






The Freedom Camping Trial is now finished, and you can no longer stay at this location
The Council is presently reviewing their Freedom Camping Bylaw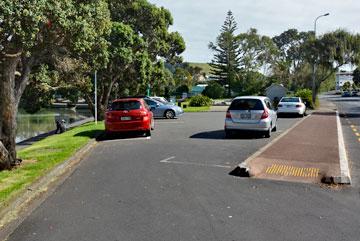 Panmure Lagoon parking area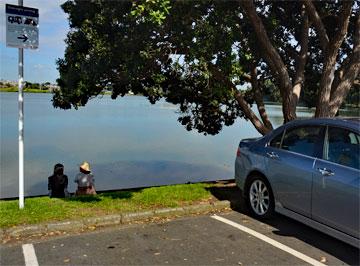 Panmure Lagoon parking between the signs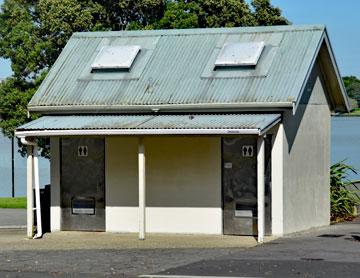 Public toilets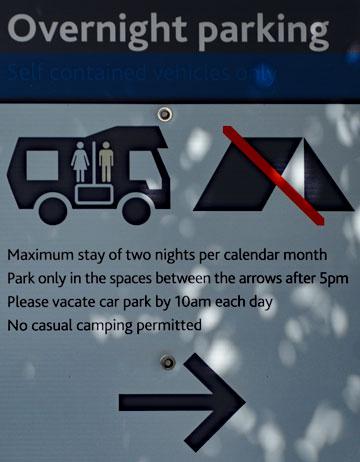 The Panmure Lagoon offers a stunning view across the lagoon, and a walkway around it. Overnight parking is allowed in the carpark, which also include public toilets.
While the parking area is right alongside a busy road, it's an excellent location to go for a walk around the lagoon, or to take advantage of the swimming pool next door.
The biggest problem is the lack of parking space, which is well used. Even if you can find a place to park between the signs, you could easily to blocked in by other parking cars.
There is a larger parking area for the Leisure Centre across the road, but this is not included as an overnight parking site.
Overall, this is a location that is more suited for smaller and non-self-contained vans.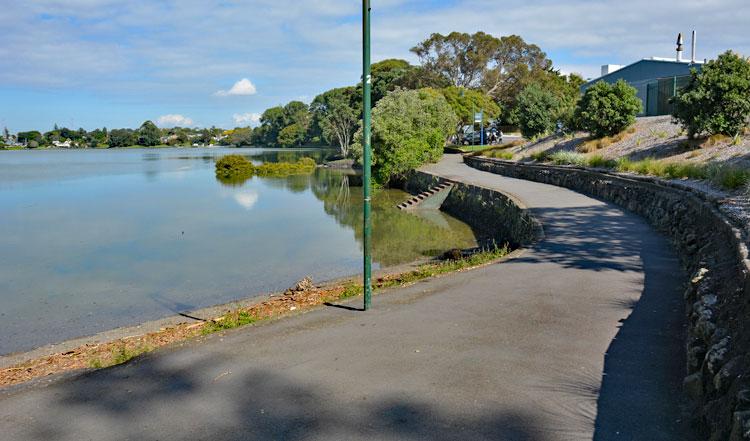 Walkway around the lagoon
POST A COMMENT: