AUCKLAND: AUCKLAND METROPOLITAN
Lloyd Elsmore Park

2 Bells Rd, Pakuranga, Auckland
rvexplorer id: 20457
Lat-Long: -36.90495, 174.90016
The Freedom Camping Trial is now finished, and you can no longer stay at this location
The Council is presently reviewing their Freedom Camping Bylaw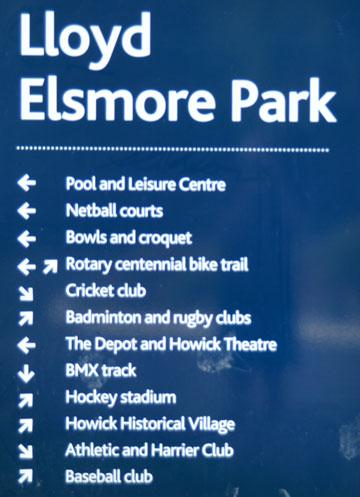 Lloyd Elsmore Park is a huge community area with playing fields, sports clubs, a free public swimming pool and an historic village and cafe. Self-contained motor caravanners can now park overnight.
This is a huge complex that is well maintained for local residents by the Auckland Council.
While the council website specifies parking a 2R Bells Road near the Pakuranga Bowling Club, there were no signs to that effect in the parking area when we called in to check it out. In fact, 2 Bells Road had a parking area near the Athletics Club, and the Bowling Club carpark was accessed from Lloyd Elsmore Drive.
In any event, there are suitable parking areas scattered all through the park, and are mostly empty except for the weekends. We chose one of those carparks to meet up with some motorhome buddies, and we stayed the night without any problem.
There was only one negative from that evening - our friends had bicycles on the back of their motorhome, and discovered on the next morning that someone had attempted to remove the bikes. Fortunately, they were padlocked in place. However, if you decide to stay over, be careful about locking up your stuff. This was most likely opportunistic kids, especially as police patrol the area. It always pays to be careful.
The historic village and cafe are well worth spending some time looking around.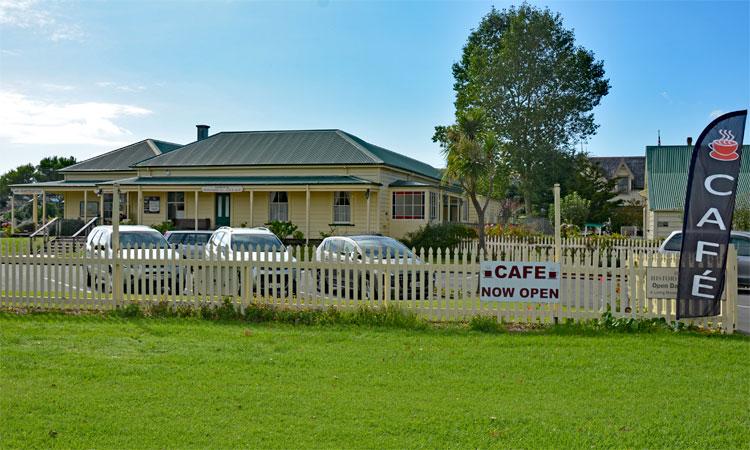 Historic Village and Cafe
POST A COMMENT:
01:30 PM 22-May-17
by Chris Gaelic
from Auckland
Public